Most new car & truck shoppers may not know that some of Ford's best prices aren't always advertised. Although you'll generally have no trouble finding deals for purchasing & leasing a Ford, Plan Pricing continues to be a source of confusion for a lot of consumers.
Ford A, Z, X, and D-Plan each target specific groups of individuals. You don't have to be a Ford employee to get a discount, however- those with affiliated organizations can benefit, too. In some cases, these benefits can be extended to friends and family.
So what does Plan Pricing look like and which is best?
Here's what we found.
A-Plan Pricing Calculation
Ford's A-Plan is intended for Ford employees. This is often considered to be the best possible deal out of Ford's discounted Plan offers.
How it's calculated: Invoice - Holdback - Advertising Fee + $275 program fee
Z-Plan Pricing Calculation
The Z-Plan is identical to the A-Plan but applies to Ford retirees. Since the programs are so similar, they are frequently referenced together as A/Z Plan.
How it's calculated: Same as A-Plan
X-Plan Pricing Calculation
The X-Plan is actually two programs that equate to a discount for friends, family, and groups with special affiliations with Ford.
The Ford Partner Recognition X-Plan is essentially a supplier discount that members of certain companies that do business with Ford may qualify for.
The Friends & Neighbors X-Plan is a much broader set that can be used by employees and retirees to sponsor purchases by family and individuals outside their family.
How it's calculated: Invoice - 0.4% + $275 program fee
D-Plan Pricing Calculation
Ford's D-Plan applies to dealer employees and family members.
How it's calculated: A-Plan + $100
Plan Pricing Comparison
Confused about what this equates to? Let's look at an older example involving a Ford Focus.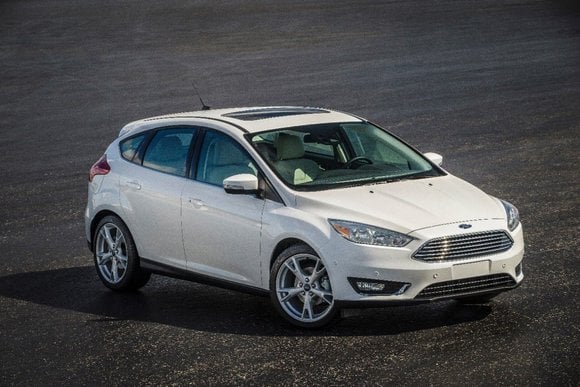 | | | | | | |
| --- | --- | --- | --- | --- | --- |
| Vehicle | MSRP | Invoice | Destination | Ad Fee | Holdback |
| Ford Focus SE | $21,780 | $20,754.29 | $795 | $420 | $630 |
Quick reminder on this terminology:
MSRP: Manufacturer's Suggested Retail Price, aka "sticker price"
Invoice: What the dealer paid, but not necessarily the dealer's cost
Destination: Vehicle transportation charge from the factory
Ad Fee: Charge associated with marketing costs that's built-in to dealer prices
Holdback: Amount paid by automakers to dealers that influences the dealer's actual cost
Here's what pricing looks like under each Plan:
| | | | |
| --- | --- | --- | --- |
| A-Plan | Z-Plan | D-Plan | X-Plan |
| $19,979.29 | $19,979.29 | $20,079.29 | $20,946.02 |
Is Ford Plan Pricing any good?
Ford's plan pricing offers compelling alternatives to those who qualify. There isn't a single best answer for everyone, however, so be sure to consider all your choices before making a decision.
Normal dealer prices vary because of local demand and availability. On the other hand, plan prices are printed on the invoice already and are determined by Ford.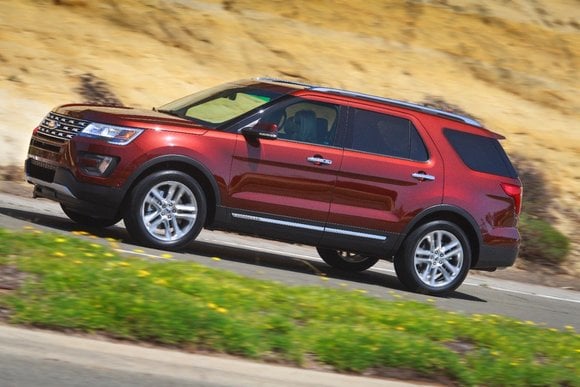 Be sure not to underestimate the impact of hidden fees. The A-Plan is interesting because the Advertising Fee is normally built into dealer prices. In addition, dealers are generally reluctant to sacrifice holdback let alone waive it completely.
In addition to being eligible for all publicly advertised rebates and offers, you may also qualify for special rebates. For example, X-Plan participants currently get an extra $500 discount for owning a competing car or truck.
Shoppers should be aware that the upcoming Ford Mustang Mach-E operates on a different set of pricing rules. The discount is nearly identical but varies for A-Plan by including a 0.25% advertising fee.
Can I negotiate a price lower than Ford Plan Pricing?
Yes, it may be possible to negotiate a better price on your own in highly competitive markets. However, Ford's plan pricing tends to be exceptional and offers a simple buying experience.
The best way to approach this is by obtaining multiple quotes in your area so you know what local pricing looks like. Alternatively, the best dealers will review your options and let you know which is the best deal for your unique situation.
Plan pricing is administered by Ford and can be subject to change without notice. Be sure to check with your CarsDirect Trusted Dealer to confirm current rules and restrictions as well as to confirm eligibility.
Shop all current Ford models »
Additional Resources
This Month's Ford Deals: Our monthly look at what's going on with Ford promotions, with the latest features deals
Best New Car Deals: The top cashback offers in each segment, updated each month
Best Lease Deals: Our monthly analysis of the best lease deals
Best Green Car Deals: The best deals on fuel-efficient hybrids, plug-in hybrids, electric cars and diesels
Best College Grad Discounts: Our roundup of the best college discounts available to those who've graduated within the past 2 years or are expecting to within the next 6 months