Most new car & truck shoppers may not know that some of Ford's best prices aren't always advertised. Although you'll generally have no trouble finding deals for buying & leasing a new Ford vehicle, Plan Pricing continues to be a source of confusion for a lot of consumers.
Ford A, Z, X, and D-Plan Pricing each target specific groups of individuals. You don't have to be a Ford employee to get a discount, however. Those with affiliated organizations can benefit, too. In some cases, Plan Pricing discounts can also be extended to friends and family.
So how is Ford Plan Pricing calculated, and what do Plan Pricing discounts look like? Here's what you need to know.
Updated May 26, 2022
Ford A-Plan Pricing Calculation
Ford A-Plan Pricing is intended for Ford employees. This is often considered to be the best possible deal out of the various Ford Plan Pricing programs.
How A-Plan Pricing Is Calculated: Invoice - Holdback - Advertising Fee + $275 Program Fee
The fact that A-Plan can score you an automatic discount below a dealer's invoice price makes this incredibly appealing. It's also a great deal because regional dealer advertising fees are typically included in prices with no way to avoid paying them. The $275 Plan Pricing Program Fee may seem like a small price to pay.
It's also worth knowing that Ford A-Plan Pricing can be used to buy some of the brand's most popular vehicles. For example, Ford Mavericks qualify for A-Plan Pricing. However, newer vehicles like the Ford F-150 Lightning EV actually have a special Plan Pricing calculation that works quite a bit differently.
Ford Z-Plan Pricing Calculation
Ford Z-Plan is identical to A-Plan Pricing but applies to Ford retirees. Since the programs are so similar, they are frequently referenced together as A/Z Plan.
How Z-Plan Pricing Is Calculated: Same as A-Plan
We consider this an excellent deal if you happen to be eligible.
Ford X-Plan Pricing Calculation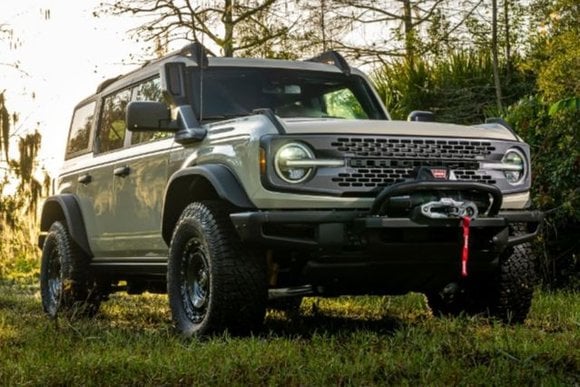 Ford X-Plan is actually two programs that equate to a discount for friends, family, and groups with special affiliations with Ford.
First, Ford Partner Recognition X-Plan Pricing is essentially a supplier discount that members of certain companies that do business with Ford may qualify for.
Next, Ford Friends & Neighbors X-Plan Pricing is a much broader set that can be used by employees and retirees to sponsor purchases by families and individuals outside their families. Separately, a special version of this called X-Plan Partner Plus can occasionally offer even greater savings.
How X-Plan Pricing Is Calculated: Invoice - 0.4% + $275 program fee
If you aren't an employee or Ford retiree, X-Plan gets you a hassle-free discount at a participating dealer. However, there tend to be more exclusions when it comes to X-Plan Pricing. For example, the wildly-popular Ford Bronco is excluded from X-Plan Pricing, and this has remained the case since the SUV's launch.
Ford D-Plan Pricing Calculation
Ford D-Plan Pricing applies to dealer employees and their family members. It's nearly as good as the company's corporate employee discount, but tacks on an extra $100. If someone in your family works at a Ford dealership, you may want to find out if you can get access to this discount since it offers impressive savings.
How D-Plan Pricing Is Calculated: A-Plan + $100
On a high-priced Ford pickup truck, being able to snag one of the best-possible discounts shouldn't be ignored. There may also be fewer exclusions than other Plan Pricing programs, such as X-Plan. In some cases, this may be your only way to pay less than MSRP on one of Ford's more popular vehicles with no rebates.
Ford Plan Pricing Comparison
Confused about what this equates to? Let's look at an older example involving a Ford Focus. Although the model was discontinued quite some time ago, it's a rare case in which we have a full picture of the differences between Ford Plan Pricing amounts that you may be able to use for illustrative purposes.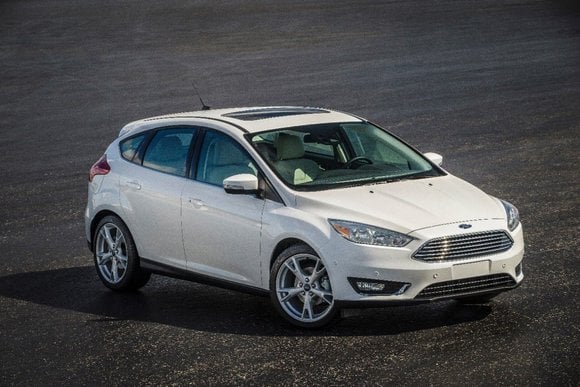 | | | | | | |
| --- | --- | --- | --- | --- | --- |
| Model Name | MSRP | Invoice | Destination | Advertising Fee | Dealer Holdback |
| Ford Focus SE | $21,780 | $20,754.29 | $795 | $420 | $630 |
Here's a quick reminder on this terminology:
MSRP: Manufacturer's Suggested Retail Price, aka the "sticker price"
Invoice: What the dealer paid, but not necessarily the dealer's cost
Destination: Vehicle transportation charge from the factory
Ad Fee: Charge associated with marketing costs built into dealer prices
Holdback: Amount paid by automakers to dealers that influences the dealer's actual cost
Here's what pricing looks like under each Plan:
| | | | |
| --- | --- | --- | --- |
| A-Plan | Z-Plan | D-Plan | X-Plan |
| $19,979.29 | $19,979.29 | $20,079.29 | $20,946.02 |
As you can see, Ford A-Plan and Z-Plan Pricing offer the biggest discount off MSRP. However, this advantage may be more pronounced in higher-margin vehicles. In other words, if the difference between MSRP and invoice is bigger on a vehicle like the Ford F-150, A-Plan Pricing may be an even better deal than X-Plan.
Is Ford Plan Pricing Any Good?
Ford Plan Pricing offers compelling alternatives to negotiating car prices on your own if you qualify. There isn't a single best answer for everyone, however, so be sure to consider all your choices before making a decision taking into account current Ford lease deals and incentives.
Normal dealer prices vary because of local demand and availability. On the other hand, Ford Plan Prices are printed on the invoice already and are determined by Ford. During a period of high car prices due to a chip shortage, this can make an immense difference on your costs.
Be sure not to underestimate the impact of hidden fees. Ford A-Plan is interesting because the regional Advertising Fee is normally built into dealer prices. In addition, dealers are generally reluctant to sacrifice holdback let alone to waive it completely.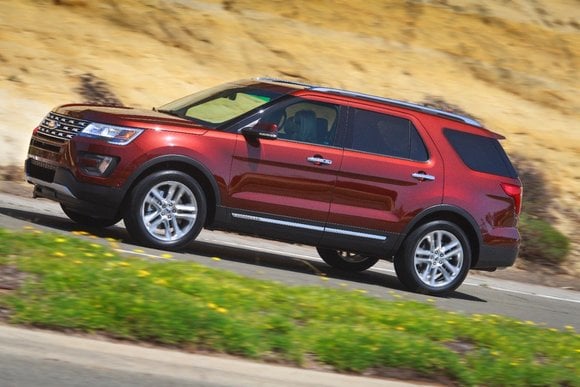 In addition to being eligible for all publicly advertised rebates and offers, you may also qualify for special incentives. For example, X-Plan buyers sometimes get an extra $500 discount simply for owning a competing car or truck. Offers can change monthly.
If you're looking to avoid a dealer markup, Plan Pricing can be a great deal. For example, the all-new Mach-E is eligible for Plan Pricing. A downside is that not all Ford dealers may participate in Plan Pricing, especially in light of the inventory shortage.
Can I Negotiate A Price Lower Than Ford Plan Pricing?
Yes, it may be possible to negotiate a better price on your own in highly competitive markets. That is, at least under normal circumstances. Unfortunately, the pandemic has introduced many challenges that have resulted in higher prices and less purchasing power. Now, we're also seeing higher interest rates in 2022.
Ford Plan Pricing tends to be exceptional and can offer a simpler buying experience than a traditional purchase. For example, new car prices in 2022 are undoubtedly a lot higher than the last time that many vehicle shoppers were in the market, and not having to negotiate may be a welcome advantage.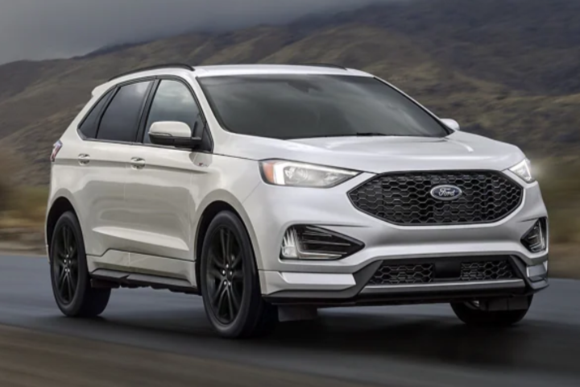 The best way to approach this is by obtaining multiple quotes in your area so you know what local pricing looks like. Alternatively, the best dealers will review your options and let you know which is the best deal for your unique situation. If you can, try to stack as many incentives as Ford will allow for the best deal.
For example, the Ford Edge currently features some of the brand's biggest discounts, with incentives like 0% financing as well as rebates. Plan Pricing is administered by Ford and can be subject to change without notice. Be sure to check with your dealer to confirm current rules and your eligibility.
Additional Resources
This Month's Ford Deals: Our monthly look at what's going on with Ford promotions, with the latest featured deals
Best New Car Deals: The top cashback offers in each segment, updated each month
Best Lease Deals: Our monthly analysis of the best lease deals
Best EV, PHEV, and Hybrid Car Deals: The best deals on fuel-efficient hybrids, plug-in hybrids, and electric cars.
Best College Grad Discounts: Our roundup of the best college discounts available to those who've graduated within the past 2 years or are expecting to within the next 6 months