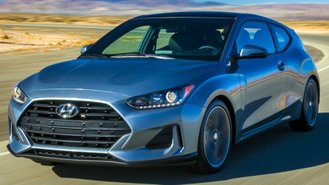 Update #1 (4/09/21): A report from Car and Driver claims that the Veloster will offer fewer trims but "will live to see the 2022 model year," citing an unnamed spokesperson at Hyundai. While this does not change our outlook for buying a Veloster this spring, we will be on the lookout for official updates.
Update #2 (7/12/21): Hyundai has indeed discontinued the standard Veloster for the 2022 model year. It will, however, continue selling the Veloster N.
The outlook for buying a Hyundai Veloster could be a lot worse than you think this spring. In an unusual move, Hyundai has eliminated nearly every mention of the hatchback in incentive bulletins sent yesterday to dealers. While the brand won't say whether the model has been discontinued, it's certainly starting to look like it.
As of April 1, Hyundai is no longer offering any rebates, APR deals, or lease incentives on the standard Veloster, though there are offers on the sportier Veloster N. Instead, Hyundai is offering a special type of manufacturer incentive known as Final Pay money meant to help dealers clear the last remaining models off their lots.
To help put this into perspective, Hyundai is continuing to offer Final Pay money on the 2020 Kona, a crossover SUV that our analysis finds sold out last November. A closer look finds that regular incentives on the Veloster ended on March 31. There's also the fact that Velosters are almost impossible to find in stock at dealers.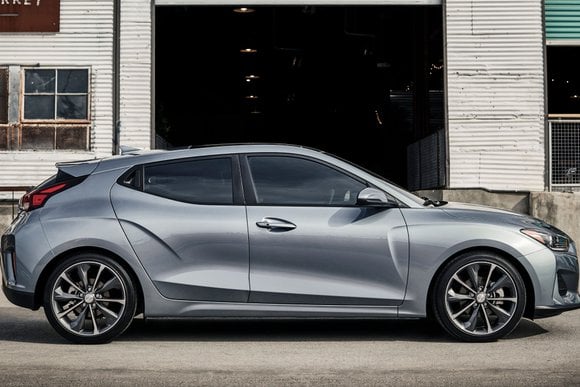 We ran a nationwide inventory search and found roughly 200 Velosters available for sale, many of them Veloster Ns. A pair of dealers we reached out to here in Southern California acknowledged that the car is hard to find, with one that owns three franchise locations citing an utter inability to find one within 300 miles.
One dealer actually claimed that this was due to the model's popularity, something that isn't supported in any way by recent sales figures. Last month, Hyundai sold just 272 Velosters, 53% less than the same period last year. Meanwhile, the brand was able to sell over 12,500 Elantra sedans in the month of March.
A Hyundai spokesperson declined to confirm our suspicions, simply stating "we have 21MY Veloster, 21MY Veloster Turbo and 21MY Veloster N in dealer/port stock." As of this writing, the brand's online vehicle configurator is still allowing consumers to build & price all current versions of the sporty-looking hatchback.
While it doesn't appear safe to say yet that the Veloster is dead and that the Veloster N will live on, the signs seem to be pointing to this possibility. It's certainly plausible considering the fact that Hyundai has already done just that up in Canada.
At present, the Veloster is the brand's only hatchback apart from the Ioniq Hybrid. The cheaper Hyundai Accent already dropped a 5-door option several years ago, and the Elantra GT was discontinued for 2021. In their place, crossovers like the Venue have stepped in to help attract value-oriented buyers.
Volkswagen actually opted not to offer a next-generation Golf in the hopes of focusing on the performance-oriented GTI and Golf R for an upcoming redesign. Did Hyundai make a similar move? That's unclear, but what is certain is that Veloster buyers will have an extremely hard time finding one and getting a deal.