The Acura TLX has struggled to maintain its footing next to the brand's crossovers, posting a 21.6% drop in year-over-year sales last month. A big refresh is scheduled to debut April 11, and we've seen hints of a bolder front end that finally does away with the often maligned beak on the current car.
However, Acura is wasting no time clearing the way for the new car with huge price cuts before the 2018 TLX even hits the stage. We're now seeing the best leases to date undercutting most competitors, not to mention the brand's very own ILX.
So what's so special about the latest deals? How long do you have to take advantage of them? And how do they compare with key competitors, as well as certain cars under the same corporate family like the ILX and Honda Accord?

Here's what you need to know.
Offer Details
Starting March 29, Acura has cut lease prices on all versions of the 2017 TLX. Whether it's a base model, one equipped with the popular Technology Package or even the range-topping Advance, every version just got a lot cheaper to lease.
The entry-level 4-cylinder with dual-clutch now starts at $279 for 36 months with just $999 due at signing. That equates to a $10 cut in payment and $1,800 drop in amount due at signing compared to last month.
If you'd prefer a bit more muscle, the 290 hp V6 variant with 9-speed automatic starts at $299 for 36 months with $999 at signing. Offers include an allowance of 10,000 miles per year like most Acura leases.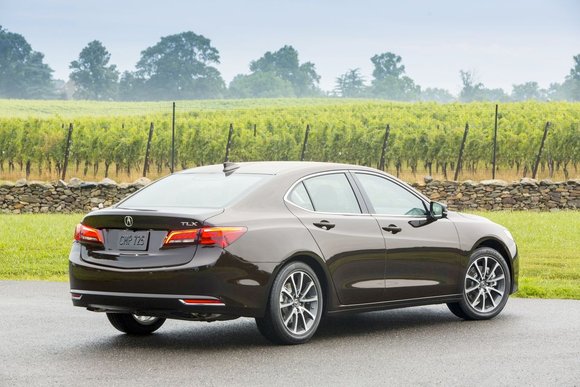 With an effective lease cost of $307/month for the 4-cylinder and $327 for the V6, the TLX is suddenly now among the cheapest luxury car leases.
Discounts for purchasing may be a bit harder to pin down for the average shopper since Acura doesn't advertise cash incentives. That said, unadvertised dealer cash incentives have spiked.
We're seeing potential for savings of as much as $6,000 assuming aggressive discounts in very competitive regions. Even better, well-qualified buyers are also eligible for 0.9% financing for 60 months.
Most offers are set to expire May 1, 2017.
Our Take
If you've been waiting for just the right deal to come up on the 2017 TLX, now is an excellent time to buy or lease. Given how slow the model has been selling, expect to be able to negotiate a great price.
With an effective cost as low as $307/month, the TLX is just $11/month more than an Accord EX listed at $229 for 36 months with $2,399 at signing and an effective cost of $296.
Compared to a luxury car like the Infiniti Q50 2.0t, the TLX commands a whopping $96/month advantage ($403 vs. $307). Next to a Lexus IS 200t, the Acura is $106/month more affordable ($413 vs. $307).
Heck, the TLX is now even $1/month cheaper to lease than an entry-level Acura ILX ($307 vs. $308). That's somewhat absurd considering the TLX has a sticker price that's $4,010 more expensive.
If you're looking for a stellar deal this month, be sure to take a look at the TLX.