Dodge is literally giving buyers an incentive to go big this month with a new promotion dubbed "Power Dollars" involving a "$10 per horsepower cash allowance" on the 2019 Charger, Challenger, and Durango. In the case of the 797-horsepower Challenger SRT Redeye, that's worth up to $7,970 in savings.
Based on what we've seen in the past, we consider this a rare opportunity to get a great deal on vehicles that often command high prices. Other high-horsepower examples include $7,070 off the Hellcat Charger and $4,750 off the SRT Durango. However, there are some catches worth knowing about.
Since Dodge is treating the incentive as a rebate, you won't be able to combine the discount with promotional financing like 0% APR. As a result, you'll likely have to come prepared with your own financing lined up or be willing to negotiate your rate with a local dealer.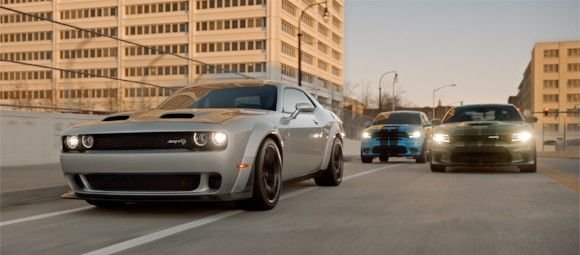 In addition, since it's a rebate, this month's promo can't be applied toward leases. For example, the "regular" Hellcat Challenger is eligible for $7,070 in savings when buying but $0 when leasing. That's an important quirk that could make or break your decision to take one home.
Not every deal may be as straightforward as it seems because some models are eligible for regional bonus cash.
As a result, lower-horsepower styles like the Challenger SXT or GT actually get as much as $7,050 in savings ($3,050 rebate + $4,000 bonus), considerably better than the $5,250 discount you'll find on the more powerful R/T model ($3,750 rebate + $1,500 bonus).
Current offers end September 3, 2019.