Subaru doesn't sell a 100% electric car yet in the U.S., but that's set to change. Next year, the 2023 Subaru Solterra EV will go on sale and usher the brand into the electric-car age. Based on our analysis, electric shoppers may find the all-new crossover worth the wait if they're able to take advantage of plug-in rebates.
Until recently, the Crosstrek Hybrid was the company's only electrified model. Although the brand calls it a hybrid, it's actually a plug-in hybrid (PHEV) offering 17 miles of EV range and a fuel economy rating of 90 MPGe. At the moment, we know that the Japanese-market Solterra promises up to 329 miles of range.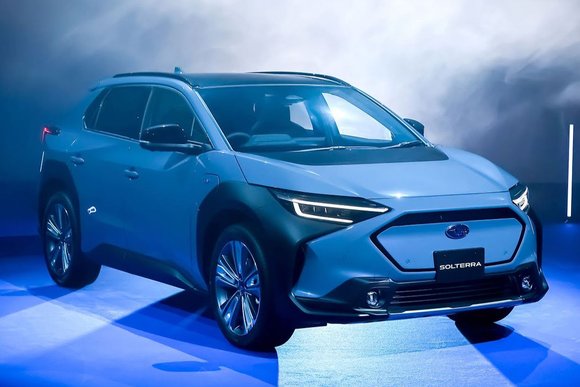 While the Solterra's EV range here in the U.S. could be pretty good, different testing standards could result in a smaller figure in the States. Given the fact that Subarus remain eligible for a federal EV tax credit, this could make the Solterra a good deal if it qualifies for the full $7,500 incentive, unlike both Tesla and GM.
Beyond the EV tax credit, the Solterra may be eligible for plug-in rebates like the $2,000 California Clean Vehicle Rebate Project (CVRP) and $750 Clean Fuel Reward. The latter used to be worth $1,500 but was recently cut in half. Still, that's $10,250 in savings that could help drive down the new Solterra's price tag.
The best EV deals typically leverage manufacturer incentives and can make electrified vehicles good to lease. Whether or not this ends up being the case with the Solterra remains an open question. After all, Subaru incentives tend to be more conservative than other companies, and the Solterra will be the brand's first major EV.