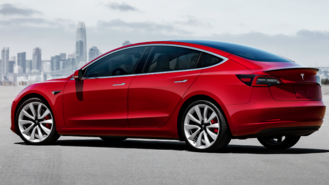 Tesla's website states the Model 3 can now be had for as little as $24,450. However, the price comes with a disclaimer saying the price includes "potential incentives" and "gas savings".
Although it may be the most affordable car Tesla has ever produced, shoppers may be wondering what they'll need to do in order to get to that price.
Here's what you need to know.
Vehicle Price
The lowest MSRP for the "Standard Range" Model 3 is $36,200. That's based on a vehicle price of $35,000 and a destination charge of $1,200.
Confusingly, the $24,450 price that Tesla is showing online includes just about every savings opportunity but doesn't include destination, something everyone has to pay.
As usual for Tesla, there's no room for negotiation and there are no manufacturer rebates.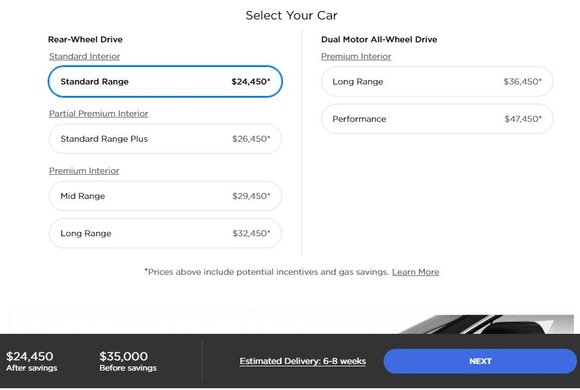 Incentives
Here in California, Tesla's website price includes $6,250 in incentives. That's based on a Federal Tax Credit worth up to $3,750 and a Clean Vehicle Rebate worth $2,500. Both are valid incentives, but they may not work in the way you think.
The Tax Credit isn't a rebate and doesn't lower the selling price. Since it's a tax credit, your eligibility will be determined by your tax liability when you file your taxes next year. If you don't have the cash now, you'll probably end up financing it.
The credit may also not be worth as much depending on when you buy. Tesla says cars delivered after July 1 will only be eligible for $1,875 as part of a mandatory phase-out process triggered by the fact that the automaker has sold over 200,000 cars.
In contrast, the $2,500 Clean Vehicle Rebate comes in the form of a check that you'll have to submit an application for after purchase. Income-based rules exclude single tax filers with incomes over $150,000, joint filers over $300,000 and $204,000 for head-of-household filers.
Gas Savings
Tesla's website price for the Model 3 also includes $4,300 in gas savings.
That's based on assumptions comparing fuel costs against a 2017 BMW 3-Series sedan getting 28 mpg, driving 10,000 miles per year for 6 years and paying $2.85 per gallon. The gas price is based on a national average for premium gas and is weighed against an estimated electricity charge of $0.13 per kWh.
The amount you save could differ for a variety of reasons. Someone coming from a Toyota Prius getting 45 mpg probably won't reach the same amount. Given gas prices vary by region and electricity costs can differ depending on when and where you're planning to do most of your charging, estimating your costs may not be easy.
In Germany, Tesla currently faces restrictions in how it can market gas savings. According to Reuters, Tesla is no longer allowed to factor a similar estimate involving a 5-year savings of 5,000 Euros. Will we see a similar move here in the U.S.? That remains to be seen.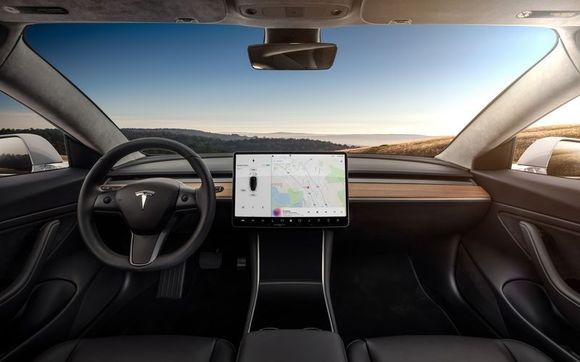 Monthly Costs With/Without Savings
Apart from showing two different prices online, Tesla is also translating these costs into estimated monthly payments. This could be confusing to buyers unaware that actual monthly costs will undoubtedly vary because of how the incentives and gas savings really work.
Before any sort of savings, Tesla's payment calculator says a 72-month loan on the Model 3 with zero down payment will come out to $562/month. That's based on a loan at 3.75%, a rate we think may be too low considering a report last week from Experian stating the average rate in Q4 of 2018 was over 6%.
With incentives and gas savings, Tesla says your payment will come out to just $415/month. We think this could unrealistically portray what buyers will end up paying each month. If you consider just the vehicle price, Tesla's estimated payment balloons to $562/month.

In the screenshot above, Tesla is calling the lower number "Loan After Savings." This misrepresents what the number actually is because the Incentives and Gas Savings aren't handled as traditional discounts. You may be able to reach $415/month, but odds are you'll have to offset it with a large down payment.
If you calculate a monthly payment based on 6%, you end up at $600/month. And that's before taxes & fees. Unfortunately, leasing still isn't an option despite a recent report that Tesla would soon begin doing so. This could change, but there's no telling when that might happen.
As always, we recommend buyers check all fine print carefully to avoid buying more car than they can afford.
Learn more about the Tesla Model 3 »