With fewer cars on dealership lots due to an inventory shortage, some consumers may be considering buying a car out of state. However, doing so could end up being a bad deal because there may be major disadvantages when it comes to incentives.
That's because manufacturer deals sometimes vary depending on where you live. For example, Nissan rebates & APR deals are based on a buyer's zip code, while GM offers regional incentives that could result in significant differences in pricing.
According to Cars.com, nearly 10% of buyers went out-of-state to purchase a car in June. However, higher lease prices, smaller rebates, and different interest rates could make things more complicated for buyers than simply booking a plane ticket.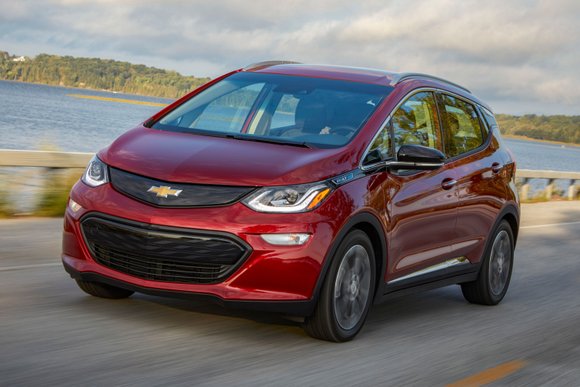 For example, the Chevy Bolt EV offers one of the cheapest leases in America at just $166/month as of this writing. While we consider this the best deal on an EV, the offer includes a $1,400 bonus that you can only get in the San Francisco Bay Area.
If you're looking to lease a Honda, you should know that the brand's best lease prices are often limited to about half of the U.S. That's why advertised lease prices for the 2021 Civic are about $20/month higher in Texas than they are in California.
In Mazda's case, the country is divided into what the automaker calls "Lease Focus States" and "Cash Focus States." Lease States have better lease prices, while Cash States have better rebates. That's an important trade-off that could affect your price.
Other brands with regional incentives include Ford, Hyundai, Kia, Toyota, Volkswagen, and others. Having said that, the rules for each brand vary so we suggest asking your dealer about any limitations that may come with buying a car from out of state.
These limitations could cost you thousands of dollars. For example, Nissan is currently offering a $2,000 lease incentive on the 2022 Pathfinder that's largely limited to California. If you choose to buy in another state, you may end up paying a higher price.
Expanding your search radius could increase your chances of finding a car. However, differences in factory incentives could be a deal-breaker for some buyers. There may also be tax consequences your dealer can help you understand based on local & state laws.
With high new car prices and unusually expensive used cars, buyers may be looking to avoid dealer markups. If delaying a purchase isn't an option, buying a car in another state could make sense. Just be sure to ask about the drawbacks before booking your trip.
Determined to get the best deal? Consider placing a factory order. Some automakers offer discounts for waiting on models that aren't in stock. You may even be able to put down a deposit with a dealer to secure your place in line if you're buying a popular car or truck.