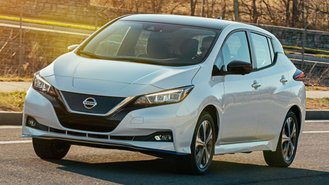 Although electric cars continue to promise a future free of emissions, the value in leasing vs. buying one may not be as clear-cut as in the past. In fact, we've found cases in which manufacturer incentives for purchasing an EV have never been better.
For example, the Nissan LEAF offers up to 226 miles of range and is eligible for 0% APR for 72 months plus a $500 financing bonus. Alternatively, the brand is offering a $4,000 rebate, $1,000 more than last month and the most we've seen to date.
To put that into perspective, the best deal for purchasing one during this time last year was 0% APR for 36 months with a $1,000 bonus. Similarly, the BMW i3 offers 0% financing for 60 months as opposed to an offer last August of 3.75% APR.
On the higher end of the spectrum, the Jaguar I-PACE offers a choice of 0% APR for 72 months or an unadvertised credit worth $5,000. A year ago, the vehicle offered 2.9% APR for 60 months and no rebate. This can have a big impact on cost.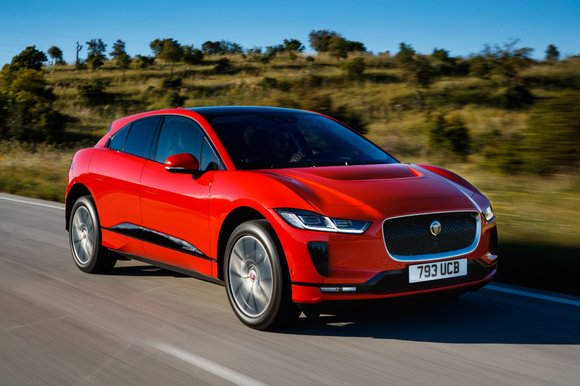 On a $70,000 car, a 5-year loan at 2.9% would involve $5,282 in interest at roughly $1,255 per month before taxes & fees. With an interest-free loan for 6 years, the same vehicle offers a $283 (per month) advantage in payment ($1,255 vs. $972).
But is buying an EV really a good idea? After all, advances in technology could make longer-range vehicles more accessible. That said, some of the great incentives on EVs can also make them subject to some of the worst levels of depreciation.
That's why we were hesitant to recommend last month's early 84-month deal on the upcoming Ford Mustang Mach-E. If you're looking to upgrade in the event that new battery tech from GM catches your eye, leasing will probably be a better bet.
For example, Chevy's nationally-advertised lease on the 2020 Bolt EV still ranks as an exceptional value because GM Financial is offering up to $7,250 in savings. Regional deals can offer even more impressive savings for shoppers on a budget.
In San Francisco, dealer leasing bulletins list the Bolt LT at $199 for 36 months with $1,599 at signing when coming from another lease. At $243, its effective cost is $7 cheaper than a Honda Fit EX despite an over $18,000 difference in MSRP.
Sadly, Tesla and GM can no longer offer the value of a federal tax credit. However, GM has been compensating with incentives like a $8,500 rebate or a 0% deal with $4,750 off that we consider to be one of the best APR deals on a car.
Stay tuned for CarsDirect's special coverage of deals for the upcoming Labor Day holiday.