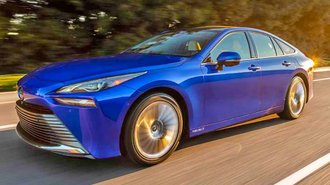 If you're in the market to buy a car, you may have noticed fewer deals and higher prices due to a chip shortage. However, our analysis finds that discounts on a wide range of EVs continue to outpace internal combustion vehicles. In some cases, these high-tech cars can feature double-digit savings worth up to $25,000.
In what could be the most extreme case, the 2021 Toyota Mirai Fuel Cell Electric Vehicle (FCEV) offers California buyers up to a whopping $25,000 financing incentive that can be combined with 0% APR for 72 months. Even the 2022 Mirai is already eligible for a nearly identical deal with "only" $10,000 in savings.
Meanwhile, Hyundai is offering up to a $12,250 lease incentive on the 2021 Kona EV when you opt for a 48-month lease. That translates to an additional $4,750 on top of the $7,500 federal EV tax credit. That's also before state & local incentives like the $2,000 California Clean Vehicle Rebate and $1,500 Clean Fuel Reward.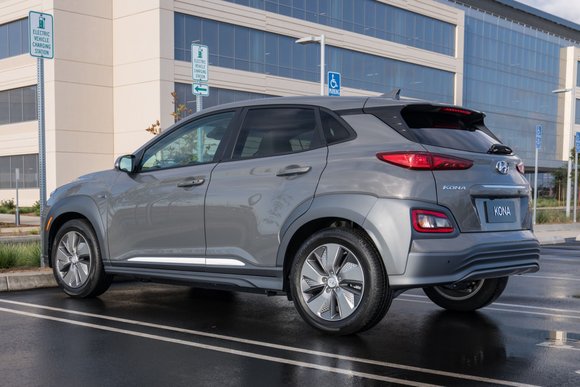 That's nearly $16,000 in potential savings, something you won't see on a gas-powered Kona or just about any other vehicle. Meanwhile, Nissan began offering 0% APR financing for 72 months on the 2022 LEAF in addition to $1,000 NMAC Special APR Cash almost immediately after announcing a nearly $4,300 price cut.
It may be an impossible task to save $5,000 on a Honda right now. Unless you're buying a Clarity Plug-In Hybrid. That's because Honda is offering up to $5,000 in dealer cash that can be used to help lower prices in CARB Emission States. Even better, the deal can be combined with 0.9% APR financing for up to 60 months.
Interestingly, the Jeep Wrangler Unlimited 4xe continues to be cheaper to lease than the regular Wrangler despite a massive difference in MSRP. Here in California, the Wrangler PHEV has an effective cost of $374/month (vs. $403 for the Wrangler Unlimited Sport), making it one of this month's best leases on a plug-in
Sadly, manufacturer incentives tend to favor consumers in California and other so-called CARB Emission States. That could change with talk of increased subsidies for electrified vehicles, but it isn't a guarantee by any stretch. For now, your geography will most likely continue to dictate how good of a deal you'll get on an EV.