Costco is making headlines after introducing exclusive member deals earlier this month on most Volvos and the Chrysler Pacifica. Although the prospect of saving more money is certainly exciting, it may not be clear to most shoppers just how much you can possibly save.
We looked at both based on official bulletins to uncover how each works and to identify the best combination of offers. Both work quite a bit differently, but can potentially save you big money if you know how to maximize them.
Note that offers can vary by region and change month to month. Deals listed here assume a Los Angeles location unless noted otherwise.
Costco Volvo Promotion
What it is: Until October 2, Costco members will be able to take advantage of a rare combination of offers on most Volvo models.
The first part is A-Plan Pricing, which is sometimes referred to as Employee Pricing and consists of paying the invoice price. This includes the base price, options, destination charge and dealer advertising fee.
The second part is a bonus worth up to $3,000 in the case of the flagship S90 sedan. Other models like the S60, 2017 XC60 and XC90 are eligible for $750 in savings. But that's not all.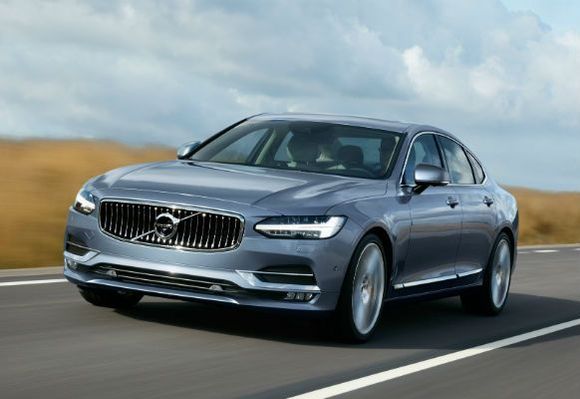 The final piece adds in any publicly advertised offers. At the moment, that includes up to $4,500 in cash on the 2018 S90 T6 or any 2017 XC60, as well as $1,500 off the popular XC90. This can all equate to substantial savings.
For example, the 2017 S90 is potentially eligible for $7,500 in savings on top of A-Plan Pricing. That's a stellar deal you won't get close to from competitors like Lexus or Mercedes-Benz.
How to get it: To get started, visit the Costco Auto website and register for an offer PIN. You'll then be referred to a participating dealer, at which point you'll need to present your PIN and Costco card.
Worth knowing: There aren't many exclusions, but shoppers should be aware that the redesigned 2018 XC60 is very new and isn't eligible yet for discounted A-Plan pricing.
If you end up buying, don't forget to fill out the optional survey from Costco. You'll be given a $200 cash card simply for telling them about your purchase experience.
Costco Chrysler Pacifica Deal
What it is: Through October 2, Costco members are eligible for an additional $1,000 off the Chrysler Pacifica. All versions are eligible except the Pacifica Hybrid.
Although $1,000 doesn't seem like much, the fact that the deal can be stacked with other offers makes it very appealing. Here in California, the 2017 Pacifica is eligible for a laundry list of incentives through Labor Day, including:
$1,000 Customer Cash
$500 Labor Day Bonus Cash
$500 Chrysler Capital Bonus Cash
$1,000 Trade-In Assistance
$1,000 Conquest Bonus Cash
Altogether, that's $4,000 in savings. With the Costco offer, there's a whopping $5,000 in discounts that you can potentially stack. Note that to get the $1,000 Conquest Bonus, you'll have to show proof that you own or lease any new Honda, Kia, Toyota or VW vehicle. This also assumes you have a vehicle to get rid of to get the trade-in bonus.
Alternatively, Chrysler is offering 0% APR for 60 months or 1.9% for 72. You'll have to give up the $1,000 Customer Cash, but there's actually the potential to save up to $4,000 since promotional rates are stackable with bonuses.
How to get it: To get started, visit the Costco Auto website, print a savings certificate and take it to a participating dealer.
Worth knowing: Big savings on the Pacifica aren't rare, but the extra $1,000 is a nice perk, especially if you qualify for every available offer. Being able to combine 0% financing with a wide array of rebates is a particularly attractive benefit.
Also note that based on our analysis, this month's Labor Day deal is actually a renamed version of a previous offer and provides no particular advantage if you're looking to buy before the holiday.