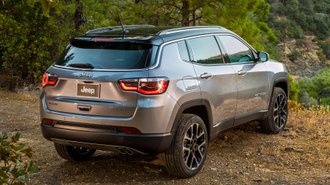 While year-end car deals like 0% financing may sound appealing, not all buyers will qualify if they don't have excellent credit. Fortunately, FCA is offering discounts that could save consumers money if they have bad credit. However, dealer incentive bulletins reveal that there can be some pros & cons worth knowing about.
Through January 3rd, Chrysler Capital is offering $750 in what it calls CCAP Subprime Bonus Cash on select models. This is a bonus for financing that's geared exclusively for those with subprime credit. To get the deal, you'll need to have a FICO score under 620 and finance through FCA's captive financing company.
Since you can combine the offer with other rebates, the bonus can be a good deal. Sadly, a downside is that the discount is only available when buying and not when leasing. It's also worth noting that only a handful of models are included in the program, which is available at dealers nationwide starting today.
Here's a list of cars eligible for FCA's discount on bad credit car loans:
As you can see, the models that qualify for the incentive are quite limited in scope. While there are no exclusions for vehicles like the Cherokee Trailhawk, specialty models like the RAM 1500 TRX aren't eligible. Still, this could be a good deal if you're a subprime borrower planning to buy a new car versus a used one.
Since there's an inventory shortage resulting in high car prices, shoppers may find less of a difference in price between new and used vehicles. Depending on your priorities, this could make choosing a new car a better deal than a used one. However, it's worth remembering that subprime loans have special requirements.
In contrast, buyers with top-tier credit have a big advantage. FCA offers some of the lowest interest rates with deals like 0% APR for 84 months as recently as last week for Black Friday. We recommend checking your credit score to determine if you'll need to work with a dealer that specializes in subprime car loans.