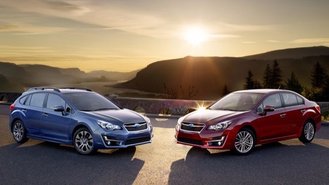 If you're shopping for a Subaru, time is running out to score the best deals of the year on outgoing 2015 models. Dealers have been clearing inventory to make room for the newest 2016 models. In many cases, cars have completely sold out. However, there are some exceptions if you know where to look. Here's what you need to know.
Last days
In a bulletin sent earlier this month, Subaru announced to dealers that December would be the final month for special lease deals on 2015 models. Inventory isn't great, but there's a great opportunity to snatch up the last deals of the year on models like the Impreza or BRZ which have the highest likelihood of still being in stock right now.
When it comes to models like the Forester, Outback and Legacy, shoppers have been out of luck for a while since inventory ran out months ago. However, a late debut of the Impreza and the relatively slow-selling nature of the BRZ have made them a smarter pick if your priority is scoring the best deal.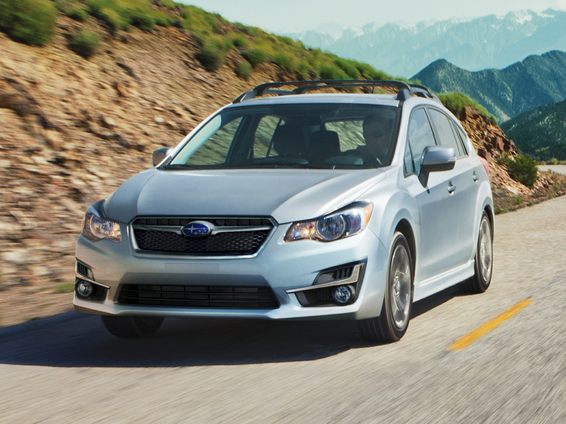 2015 or 2016?
On a car like the Impreza, shoppers have benefited from one of the best lease values in the segment. This month's deal in Los Angeles on the 2015 Impreza 2.0i Premium Sedan is $209 per month for 36 months with $0 due at signing. Opting for the hatchback is a mere $10 more per month.
Unfortunately, the only 2016 Impreza with an advertised deal right now is the less-equipped 2.0i Standard that comes with a manual transmission. That offer is $155 per month for 36 months with $1,785 at signing. To make matters worse, there are no zero-down lease specials on the 2016 either.
Our take
Shoppers intrigued by the Impreza and looking for the best lease deal might want to consider an outgoing 2015 model before current offers expire January 4, 2016. If your local dealer has completely sold out, it may make sense to wait to see what kind of offers Subaru has in store when next month's deals are released on January 5.
Check local availability on the Subaru Impreza>>
For an easy way to find the best deals, visit the CarsDirect Deals Page for the latest deal-related news and analyses. Browse expert buying advice updated monthly on nearly 300 models for insider insights you'll only find at CarsDirect. Be sure to sign up for email alerts to have the latest deals delivered straight to your inbox.
Offers listed here are based on a resident in Southern California and may be subject to change. Most lease offers are for well-qualified buyers based on available credit and exclude tax, license, title, registration, document fees and insurance. Not all buyers may qualify. Please check with your CarsDirect Trusted Dealer to confirm details and eligibility.