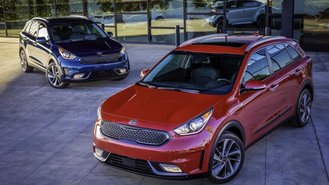 The 2017 Kia Niro is set to make a splash with an unusual crossover design, a price that undercuts the Toyota Prius and overall fuel efficiency ratings as high as 50 mpg.
Expected to go on sale soon, the all-new model has just gotten its first finance and lease deals. So what kinds of deals should you expect to see? Are they any good? And should you wait?
Here's what you need to know.
Note: Offers listed here are slated to be national and have an expiration of February 28, 2017. Deals can be subject to change, so check with your dealer for the latest info.
Deal overview
Well-qualified shoppers looking to finance their new Niro will be able to take advantage of 0.9% APR for up to 60 months. Like most Kia models, there will also be options for extended financing.
There's a 66-month rate starting at 1.9% APR, or a 72-month deal at 2.9%. There are no signs yet that the Niro will debut with a cashback incentive. That could change, however, so stay tuned.
A pair of lease deals are also on tap. The 2017 Niro LX will be offered at $219 for 39 months with $1,999 due at signing with an allowance of 12,000 miles per year. There's also a 24-month lease, but it's a bit more expensive.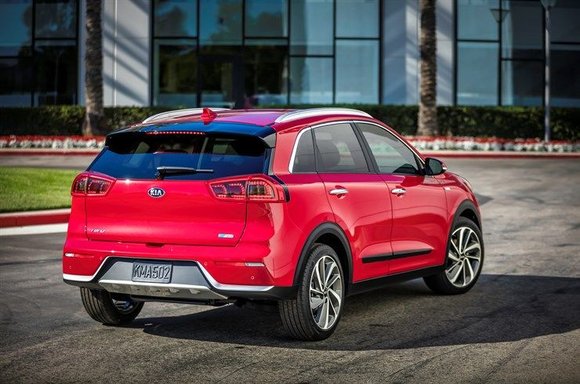 It will run $235 per month with the same due at signing. Based on our analysis, the main reason for the higher price appears to be a higher money factor (equivalent to an interest rate) for the shorter term.
Are these deals any good?
If you're looking to take out a loan, 0.9% APR isn't bad for an all-new model. That being said, Kia hasn't been shy about offering 0% financing plus a finance bonus on models in the past.
The automaker is currently offering 0% APR for 60 months plus $500 cash on the 2017 Optima Hybrid. Alternatively, if you can find one, the 2016 Optima Hybrid gets the same deal with double the cash ($1,000).
If you're going to lease, the 39-month deal is clearly the best deal since you're getting the same car for less than the 24-month offer. The effective lease cost with the 39-month deal is $270 per month, which ranks as a fairly good deal for a new car with an MSRP of $24,095 (including destination).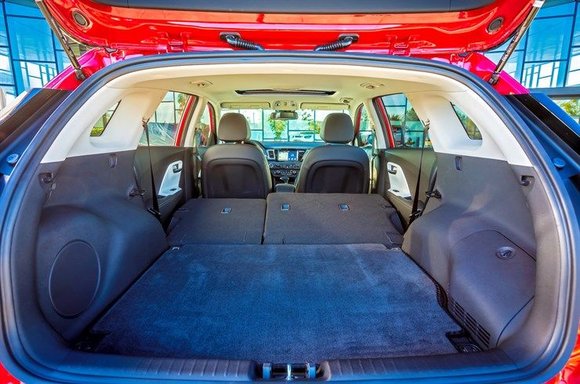 In contrast, the 2017 Toyota Prius Two is currently listed from $269 for 36 months with $1,999 at signing (effective cost is $325). That's a pretty awful deal, but we're hoping to see some price cuts once the 2016 Prius sells out.
Note that the lease for the Niro is for the LX version rated at 49 mpg overall. If you're looking for bragging rights with the 50 mpg number in most of the advertisements for the Niro, you'll need to opt for the FE model. We're not seeing a deal yet on the FE, but we'll let you know if we do.
That being said, according to Fueleconomy.gov, either version can potentially save drivers $3,250 in fuel over 5 years versus the average new car (assuming the 26 mpg average among 2017 models). That may be enough reason to brag.
Should you wait?
Knowing how aggressive Kia incentives have been, we wouldn't be surprised if the automaker rolled out big cashback offers soon after launch. Shoppers should also be on the lookout for low APR financing plus a cash bonus, something we often see from Kia.
If competition really heats up, we could see some impressive offers if Kia and Toyota decide to duke it out. Green car shoppers should also keep an eye on Ford— the automaker has consistently offered very attractive leases on models like the C-Max Energi that have ranked among the best green car deals we've seen.