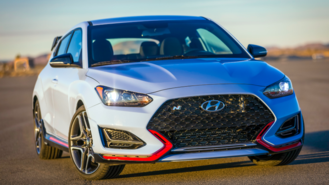 Hyundai's new Veloster N is a hot hatch featuring up to 275 hp, the brand's first "N" performance model here in the U.S. The new variant of the redesigned 2019 Veloster went on sale just recently and unadvertised leasing bulletins reveal early adopters will pay a hefty premium to be one of the first to bring one home.
The brand's first lease on the Veloster N starts at $429 for 36 months with $2,299 due at signing. It includes an allowance of 12,000 miles per year and is based on an MSRP of $27,785. That's the standard version with a 250 hp engine and 6-speed manual rather than the 275 hp mill you get with the $2,100 Performance Package.
When you factor the payment and amount due at signing, the effective cost of this lease comes out to $493/month. Based on our analysis, that makes it one of the worst leases on a car this month. For the money, we found a number of sporty alternatives that arguably offer more car for less money.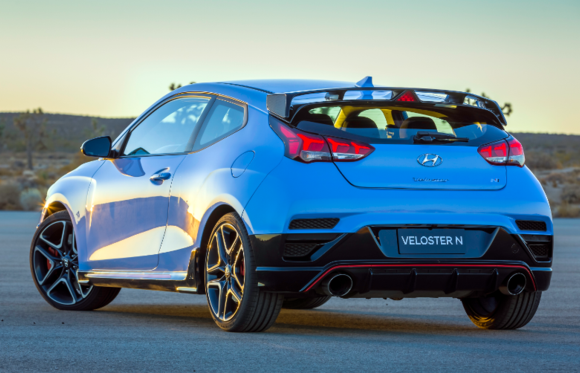 To start, that's over $100/month more expensive than a 2019 Subaru WRX with manual (MSRP $28,080), which starts at $335 for 36 months with $1,989 at signing here in Los Angeles and has an effective cost of $390/month. It's also $85 pricier than the 2018 Volkswagen GTI S with DSG ($28,410), which has an effective cost of $408.
At $493/month, the N is also pricier than sporty non-hatchbacks like the 2018 Kia Stinger 2.0T with automatic, a $35,000 car with an effective cost of $422. You can even step up to the nearly $36,000 Genesis G70 2.0T ($462) or an almost $37,000 Honda Accord 2.0T Touring ($483).
So why is the N not a great car to lease? The answer lies in the details.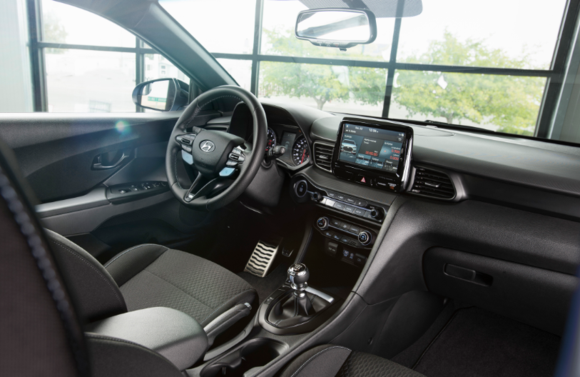 First, Veloster leases are based on a money factor of 0.00226, which translates to an interest rate of roughly 5.4%. And that's assuming you have a sterling credit score above 700.
Second, the N's 52% residual value doesn't help. That's lower than any other Veloster, less than the 55% residual you'll find on the base trim and Veloster turbo.
Lastly, Hyundai isn't offering any incentives to help drive down the price. In contrast, you'll find anywhere from $2,600 to $3,500 in factory lease cash on other styles, with the largest discount on the Veloster Turbo Ultimate.
Although it's normal for new models to command a premium when they're first introduced, we can't recommend Hyundai's first lease on the Veloster N given the broad range of better deals available to shoppers this month.