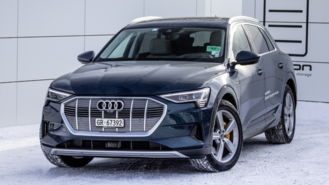 Audi's E-tron SUV is a relatively new arrival at dealers but already benefits from a handful of deals for buying & leasing. Here's a look at what's available for those looking to take home the German brand's first all-electric SUV.
If you're buying, dealer incentive bulletins show all E-trons are eligible for 1.9% financing for up to 66 months through Audi Financial Services. That's quite a bit better than offers for the gas-powered Audi Q5, which start at 3.99% for the same term.
Those planning to lease will benefit from a $7,500 bonus, which corresponds to the full federal tax credit. For reference, vehicles like the Chevy Bolt and Tesla Model 3 are only eligible for half that amount ($3,750).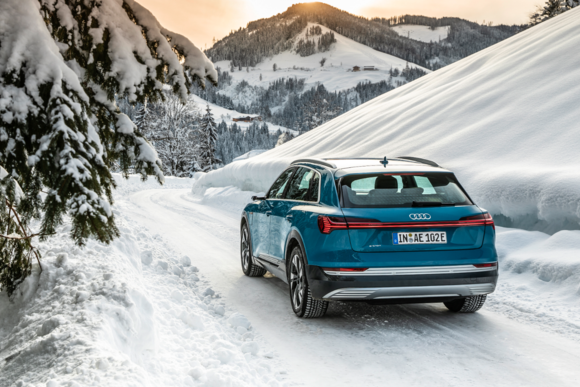 Although we aren't seeing a nationally advertised lease yet for the E-tron, there are indications that initial offers could be expensive. Audi's 36-month money factor is 0.0023, which essentially corresponds to 5.5% APR.
A closer look reveals that the least-expensive variant, the Premium Plus, could offer the best value thanks to a higher residual value of 53% with a 10,000 mile per year lease. The Prestige has a residual of 51%, while the Edition One is listed at 50%.
Current Audi customers can take advantage of a $750 loyalty discount when buying or leasing. To qualify, you'll have to show proof that you or someone in your household owns or leases a 2009 or newer Audi model.
The 204-mile E-tron is one of the first fully-electric luxury SUVs, and follows the Jaguar I-PACE. The I-PACE is rated at up to 234 miles and starts from $70,525, quite a bit lower than the E-tron's base price of $75,795. Our recent analysis found Jaguar is trying to spur I-PACE sales with 0% financing.
Further down the line, the Tesla Model Y promises up to 300 miles of range and a base price at launch of just $49,200. However, production isn't due to begin until early 2021. Lower-priced models like the sub-$40,000 Kia Niro EV are available now and offer an alternative for those looking for an extended-range electric SUV.
Current offers end April 30.