Buying a car for the first time can be daunting. Whether it's simply getting approved for a loan of having confidence you're getting the best deal, there are some unique obstacles for first-time buyers.
If you've already ruled out the potential savings of buying a used car, there's a sense of security that comes from owning a car with a warranty and zero ambiguity about its past.
We'll cover programs designed for first-time buyers meant to help get you into a new car. We'll even go a few steps further and tell you about the cheapest cars, as well as deals on brands known for reliability.
We'll even tell you about deals on cars with the latest safety features. Finally, we'll talk about how to use your friends & family to get a better price.
Let's get started.
First-Time Buyer Programs
Getting a loan when you have limited to no credit history can be extremely difficult. You may be set to buy, and may even have a first job lined up, but some shoppers may find that getting financed is a job in and of itself. The good news is that some automakers cater to those types of buyers.
Toyota's "iFi" program is designed to help those with limited credit histories get approved. You'll need to have a credit score of 610 or higher, have at least 3 references and prove you've been employed at least 6 months.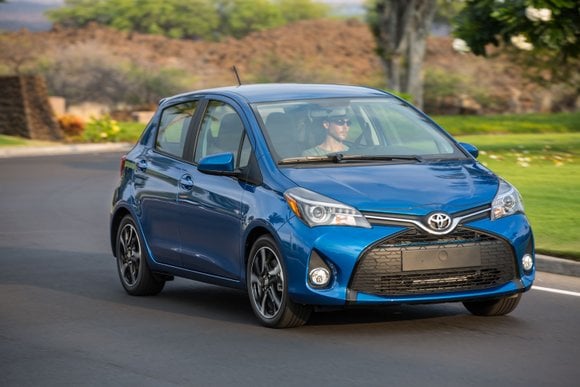 You'll also need to meet income requirements and be able to afford a 10% downpayment. Only select models like the Yaris, Corolla, Yaris iA and Corolla iM are eligible. The offer can be stacked with the automaker's Military Rebate or College Grad Rebate for added savings.
Kia currently offers a $500 New Buyer Bonus on select Kia Rio models. To be eligible, your credit report must show no prior history of having an auto loan or lease. Coupled with a $1,500 rebate, you can potentially save $2,000 on a 2016 Rio with an MSRP of around $16,000.
In the absence of a factory offer, your dealer may have relationships with local banks that enable them to get you approved on the car you want. Don't be afraid to ask. The answer may surprise you.
Deals on Cheap Cars
Let's face it, price is important. If you're on a really tight budget, the cheapest car at the moment is the Nissan Versa at $14,405 with an automatic transmission. After a $1,500 rebate, you're looking at a price just under $13,000 before dealer discounts.
Need more space? Crossovers from Fiat Chrysler tend to have a ton of discounts. The Jeep Renegade currently features $4,000 off leftover 2016 stock. Based on an MSRP of $22,015, you're looking at a price of $18,015 before dealer discounts.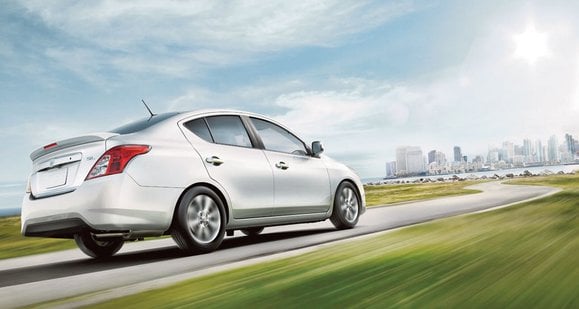 Be warned, however, that cheap cars aren't always the best deal. Our analysis actually found that the Renegade Sport is currently more expensive to lease than a 2017 Jeep Cherokee Overland. Leasing is very different from buying, but you can save time by using our ranking of the best lease deals.
Sometimes the cheapest car isn't obvious. For example, the 2017 Kia Rio LX starts at $16,290 and has a $750 rebate. However, the 2016 Forte LX sedan is $18,550 but has a $3,000 incentive. As a result, the Forte is only $10 more than the Rio.
Consider using the CarsDirect Target Price as a guide to help you in your negotiation. You don't need to submit any personal information to see it and it's absolutely free to use as a reference.
Browse all cars ranked by price »
Deals on Reliable Cars
Let's say you've committed to buying a car but want to buy the most reliable one you can get. This is for the shopper looking to own the car until the wheels fall off. If that's the case, there are a ton of deals from brands with a history of reliability.
Toyota currently offers 0% APR for 60 months on many top picks like the Corolla, Camry and RAV4. Honda even offers 0.9% APR for 60 months on the versatile Fit hatchback.
For something both sporty and reliable, the Mazda3 and Mazda6 both feature 0% APR for 60 months plus a $500 bonus. If you don't qualify for the lowest rates, you can opt for a $1,000 rebate instead.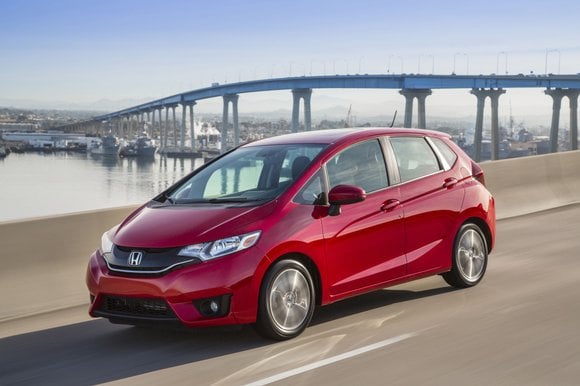 That said, reliability can mean a lot of things these days. Some rankings factor things like how easy it is to pair your phone, which may not be what you think of when you think of reliability.
Try searching for common complaints online. You may find quirks like expensive service costs and certain types of engines or transmissions that can be unpleasant to live with.
Reliability and maintenance go hand in hand. Toyota is one of the few automakers to offer 2 years of routine maintenance on every car it sells. Many cars can be reliable if properly cared for, so be sure to adopt those habits early.
Deals on Cars with the Latest Safety Features
The past several years have seen a surge in safety advancements. Buying a new car gets you access to cars more likely to meet the latest safety standards and that offer the latest technology.
Many cars now have available pre-collision systems and automatic emergency braking. These are no longer features limited to luxury cars. There are even bonus features like lane departure warning with steering assist, blind spot monitors and more.
Import brands have been at the forefront in making these features more accessible. Toyota now offers Safety Sense on most of its 2017 lineup, while Honda offers its Honda Sensing at a modest premium of about $1,000.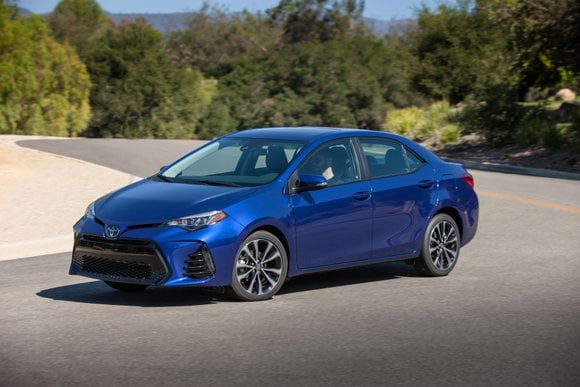 For example, the Toyota Yaris iA is remarkably well-equipped. Along with power everything, it has safety features like a backup camera and low-speed emergency braking system. It's also fun to drive since it was co-developed with Mazda.
You're getting a lot for your money given the MSRP is only $17,935 with an automatic transmission. There's even a $1,500 rebate that brings pricing closer to $16,000 if you factor a modest dealer discount. No competitor comes close to offering this level of features at this price.
Prefer to lease? The 2017 Corolla SE is a remarkable value at $169 for 36 months with $1,999 due at signing. You'll be getting a car with 8 airbags and a range of features like a pre-collision system with pedestrian detection, lane departure alert and adaptive cruise control.
Using Your Family for Discounts
Most people don't know that some of the best discounts can be shared among family. For example, this month Chevy is offering a $3,000 bonus to lessees of an Asian brand. If a parent or a sibling (or Grandma) fits that profile, you may be in luck.
Simply provide proof that a member of your household is eligible. That can take the form of a valid registration card or lease contract. You don't need to trade-in your current vehicle, but you'll need to show proof that you both reside at the same address.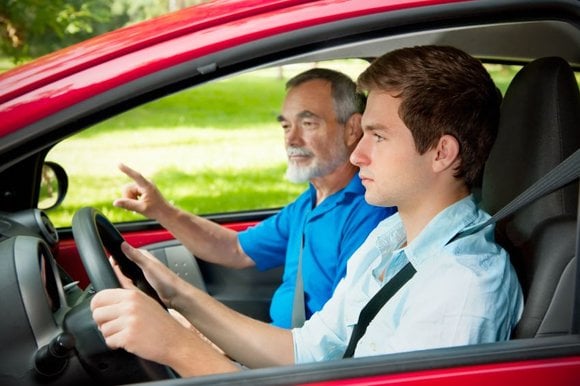 Another example is this month's loyalty discount from VW. If someone in your household is a VW owner or lessee, you may be eligible for a $1,000 loyalty bonus. The 2017 Jetta now features 0.9% for 60 months plus up to $2,000 when factoring the bonus. And that's before dealer discounts.
Using Your Friends for Discounts
Things get really interesting if you can take advantage of special buying programs. Ford Plan Pricing offers a hassle-free experience to companies it does business with, not to mention a number of affiliated companies.
You don't even need to be related to someone to get the deal. Eligible participants get PIN numbers that they can hand out. If you think you might know someone who falls in this category, we think it's worth asking about.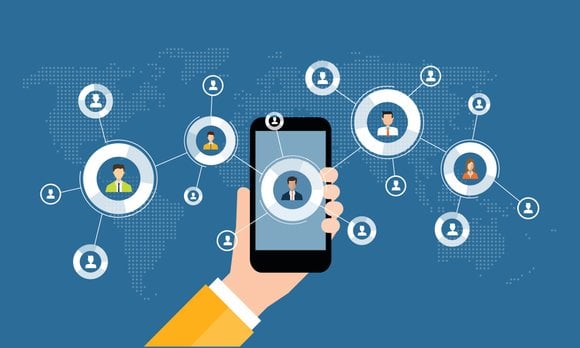 Not sure if you know someone who's eligible? Try using social media to ask your friends, colleagues and old classmates online. Alternatively, the company you work for may already participate in a buying program. Consider asking your HR manager if that's the case.
There are other tips and tricks to getting a great deal. Check out our Deals page for the latest pricing insights.