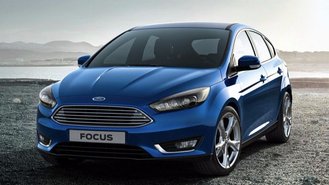 Sometimes good things come to those who wait. Official documents from Ford reveal a special holiday promotion rolling out this weekend involving an extra $1,000 to shoppers trading in a vehicle. But which models get the deal? And is it any good? Here's what you need to know.
Deal overview
Starting December 26, Ford will begin offering a $1,000 trade-in bonus to shoppers in California. Owners of any make or model will be eligible for the promotion. The offer will be compatible with most current incentives and is set to expire January 4, 2016.
Shoppers will be able to apply the bonus toward the purchase or lease of most 2015 Ford models. Notable exceptions are the Explorer, Mustang, Flex, Transit Connect and Shelby GT350. Unfortunately, the only 2016 model eligible for the promotion is the Escape crossover.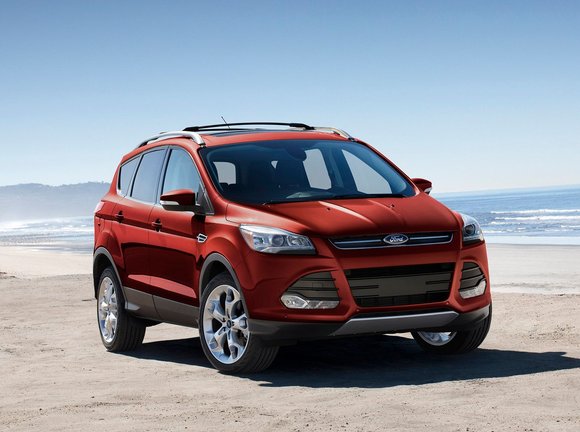 Is it a good deal?
Trade-in bonus deals like this are a typical tactic used by Ford around the holidays. Sadly, the automaker tends to target this toward shoppers in California. While we'd ideally like to see this type of bonus offered nationally, that hasn't been the case.
Qualifying for an extra $1,000 is certainly worth getting excited about. On a car like the 2015 Ford Focus, that adds up to $3,500 in offers when factoring $1,500 in standard cash and a $1,000 bonus for financing through Ford Credit.
Prefer a versatile crossover? The 2016 Ford Escape is set to get $3,250 in offers thanks to the promotion, factoring $1,250 in standard cash and a $1,000 finance bonus. You won't find a deal like that on a Honda CR-V or Toyota RAV4.
On the popular 2015 F-150, the best deals will be on the XL and XLT thanks to $4,750 in offers like a standard $500 rebate, a $750 finance bonus and $2,500 in bonus offers.
Our take
If you reside in California and are looking to cap off 2015 with an outstanding deal on a Ford, be sure to consider the merits of an extra $1,000 in cash back as part of the new promotion.
Check local prices on the Ford Escape>>
For an easy way to find the best deals, visit the CarsDirect Deals Page for the latest deal-related news and analyses. Browse expert buying advice updated monthly on nearly 300 models for insider insights you'll only find at CarsDirect. Be sure to sign up for email alerts to have the latest deals delivered straight to your inbox.
Offers listed here are based on a resident in Southern California and may be subject to change. Most lease offers are for well-qualified buyers based on available credit and exclude tax, license, title, registration, document fees and insurance. Not all buyers may qualify. Please check with your CarsDirect Trusted Dealer to confirm details and eligibility.