Ford is introducing a lower-cost certified pre-owned program in an effort to better compete with online used car buying companies. The rebranded CPO program, Ford Blue Advantage, will offer a broader range of online buying options and give dealers the chance to certify up to 95% of their cars by including non-Ford vehicles.
According to a letter sent to dealers on Wednesday, Ford Blue Advantage will feature a new "digital marketplace" on Ford.com with 2 levels of certification: Gold and Blue. Gold offers a 172-point inspection and warranty with 7-years/100,000 miles of powertrain coverage with 12-months/12,000 miles of comprehensive coverage.
The all-new Blue certification consists of a 139-point inspection meant to assure consumers that a vehicle is clean and mechanically sound, but with just 90-days/4,000-miles comprehensive coverage. The price for dealers to certify a Blue car will be as little as $219, less than half the $549 for Gold certification.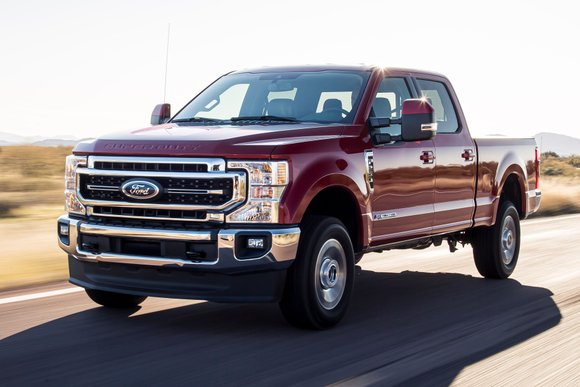 While Gold-certified cars are limited to Fords up to 6 years old or with 80,000 miles on the odometer, the Blue certification can include models up to 10 years old/120,000 miles as well as non-Ford vehicles. The brand says dealers will be able to certify up to 95% of their used car inventory in this two-tier system.
Unfortunately, we still don't know how a lower-cost grade of certification will translate to the prices that consumers will pay at dealers. That said, given that manufacturer and dealer-certified cars often have major differences, we think the change could make it easier for buyers to make a more informed decision.
Ford's new CPO program will also offer shopping tools like video walkarounds, online financing, and options for at-home test drives and home delivery from participating dealers. Dealers will even be able to opt-in to a vehicle exchange program offering a way for buyers to exchange a car within 4 days/200 miles of sale.
So will Ford's new CPO program be a good value for consumers? While there are clearly a number of significant changes, it remains to be seen how well dealers will be able to actually implement them. If Ford can deliver in-demand buying options plus greater assurance for buyers, this could be great news for consumers.
The moves come at a critical time as the coronavirus pandemic continues to put pressure on brands to innovate. Ford says that online competition has reduced its market share for used cars by 5% over the past 5 years. CarMax, Carvana, and a slew of other upstarts have offered consumers more options than ever before.
Dealers are being offered the chance to enroll in the program by January 6. Buying a used Ford currently comes with the Ford Promise, a buyback program worth up to $15,000 in case of job loss. The program was initially offered for both new & used vehicles but was scaled back to just used cars in October.