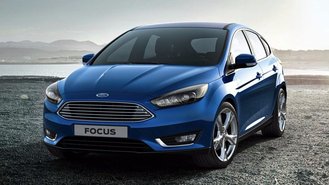 If you're current Ford owner looking to upgrade to a brand-new car or truck, it's a great time to buy. That's because starting July 21, the automaker is offering an additional $1,000 on some of its bestselling models.
Shoppers will be able to supercharge already-outstanding deals as part of this month's Freedom Sales event featuring 0% APR plus cashback. So what do you need to do to get the deal? Who's eligible? And where are the best deals?

Here's what you need to know.
Late-month bonus
Though August 1, Ford is offering a loyalty bonus worth up to $1,000 toward the purchase or lease of select new cars and crossovers. To be eligible, you'll need to currently own or lease a 1995 or newer Ford or Lincoln vehicle.
Eligible 2017 models: Ford Fusion, Fusion Hybrid, Fusion Energi, Escape and Explorer.
Eligible 2016 models: Ford Focus, Focus Electric, Fusion, Fusion Hybrid, Fusion Energi, Edge, Escape and Explorer.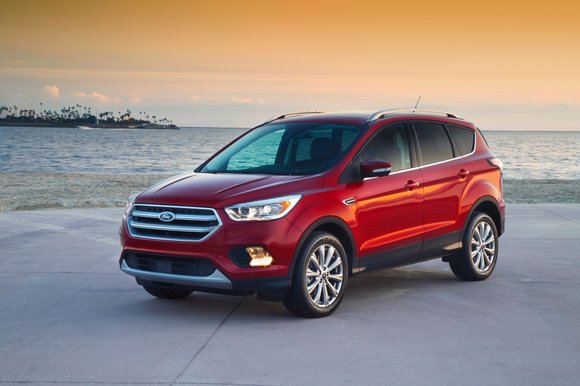 Shoppers can stack the offer on top of most other incentives. The fine print states that you don't need to be the original owner to be eligible. In addition, Ford doesn't require you to trade-in your current vehicle.
As a bonus, the offer can be transferred between members of the same household. The deal may appeal to Ford families looking to add a fuel-efficient car with the latest features for students ahead of the back-to-school season.
Where the best deals are
If you're looking to really maximize your savings, consider an outgoing 2016 model like the Escape, Focus or Fusion since they feature some of the best deals right now.
The 2016 Escape is a particularly incredible value right now. In California, Ford is offering 0% APR for 60 months plus a $1,450 rebate and a $1,000 finance bonus on all versions of the popular crossover. When you add the $1,000 loyalty bonus, this equates to 0% APR plus $3,450 cashback— a stellar deal you won't see anytime soon on a Honda CR-V or Toyota RAV4.
That being said, shoppers looking for the latest connectivity may want to consider a 2017 Ford model now that the automaker has announced it will support both Apple CarPlay and Android Auto across its lineup.
For a roundup of some of this month's best offers, see our dedicated deal hub to search your favorite model.