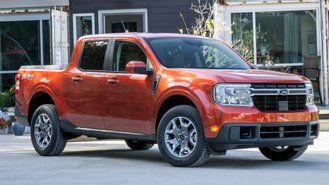 Now that the 2022 Ford Maverick has intrigued shoppers with its starting price under $20,000, a dealer incentive bulletin reveals that Ford began offering a 7-year loan option for buyers almost immediately after it started taking reservations.
Even though we're months away from the compact truck's fall arrival, Ford Credit is offering an 84-month Maverick financing rate of 5.9% APR. That's the same 7-year rate that you'll find on current Ford trucks like the Ranger and F-150.
Unfortunately, while longer loans can save money for buyers, 84-month loans aren't for everyone. On a $20,000 Maverick pickup, our analysis finds that a 7-year loan at 5.9% would equate to almost $4,500 in interest before taxes & fees.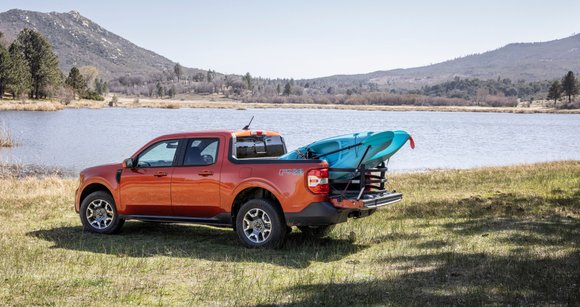 With an 84-month loan, the cost of the entry-level Maverick XL Hybrid (MSRP $21,490) would come out to roughly $313/month. Buying the cheapest Maverick could be appealing given the fact that it's excluded from lease deals.
If you aren't keen on taking out a 7-year loan right away on a depreciating asset, Ford Credit is also offering lease rates approaching 0% as well as APR deals involving 0% financing. Clearly, there are flexible ways to either buy or lease.
84-month APR deals aren't unusual, at least for Ford. When the all-electric Mach-E was introduced, it had an identical offer. That also ended up being the case with the Bronco Sport. The upcoming Ford Bronco remains a rare exception.
Current Ford offers end on July 6.