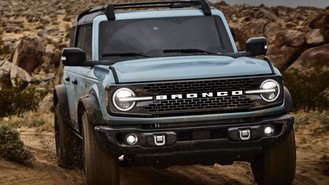 Ford is already offering 0% APR on the Bronco Sport less than a day after its official reveal. According to dealer incentive bulletins, the rugged-looking 4-door SUV already features discounted financing for both buying and leasing. These represent aggressive offers for an all-new vehicle still months away from arrival.
To start, all 2021 Bronco Sports offer 0% APR for 48 months through Ford Credit. Alternatively, 60-month and 72-month options are available at 1.9% and 3.9%, respectively. Initial offers for leasing aren't nearly as good with a rate equivalent to 4.6% APR and no sign of any rebates to help drive down the price.
The new Bronco Sport is essentially based on the Escape and will start at $28,155 with destination, over $7,800 less than a 2020 Jeep Wrangler Unlimited ($36,040 with automatic). The burlier Bronco starts at $29,995, will come in 2 and 4-door variants, but isn't due to arrive until 2021 and isn't eligible for the same incentives.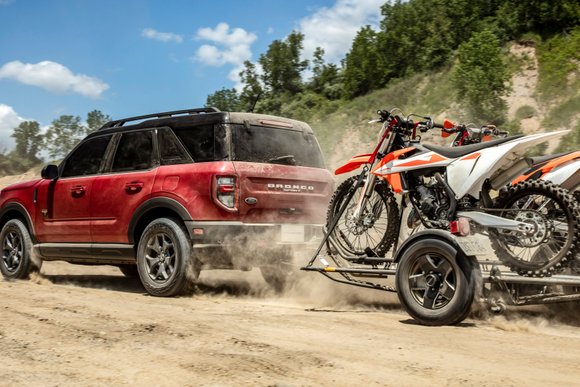 So is the Bronco Sport a good deal? For reference, the latest version of the Wrangler is roughly 2 years old and features 0% APR for 36 months. Although we've seen Wrangler rebates and Employee Pricing promos come and go, early offers on the Bronco Sport appear to be considerably more aggressive at this early stage.
In terms of MSRP, the Bronco Sport severely undercuts the Wrangler Unlimited. However, real-world discounts could make the Wrangler a compelling value. For reference, the last redesign of the Wrangler was followed by an oversupply in most parts of the country that resulted in dealer discounts worth as much as $9,000.
The strategy of unveiling offers early on is something we've already seen with the new Mustang Mach-E last month when Ford introduced 0.9% APR, special lease rates, and discounts of up to $2,500. With an appealing price, sharp looks, and incentives in place out of the gate, the Bronco Sport seems poised to make a splash.