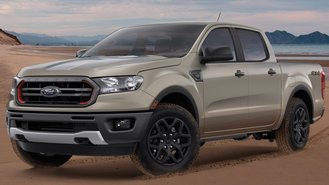 Ford has quietly eliminated a custom-order discount worth up to $1,000 on four models. According to an incentive bulletin sent to dealers, the Ford Retail Order Bonus Cash Certificate now excludes the EcoSport, Expedition, Ranger, and Transit Connect. This may equate to a $1,000 price increase for some buyers ahead of Memorial Day.
May Ford Retail Order Bonus Cash Certificate Changes
For nearly a year, a $1,000 Retail Order Bonus Cash Certificate has been available in most parts of the country on nearly every new Ford. Previously, the biggest exclusions were the Bronco, Maverick, and Mustang Mach-E. As of May 3rd, the deal now excludes the 2022 EcoSport, Expedition, Ranger, and Transit Connect.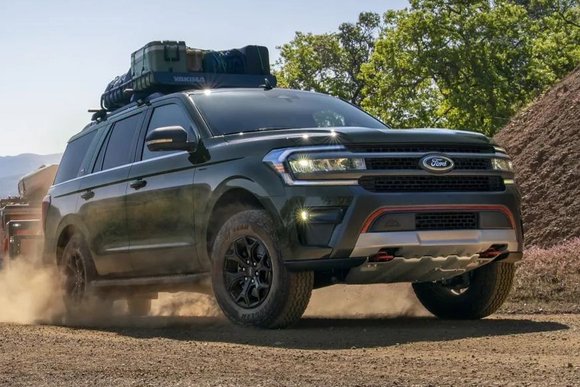 To get the discount on most 2022 Ford models, you'll need to place an order by May 31st. Previously, Ford's Retail Order Bonus Cash Certificate was set to expire on July 5th. Although it's unclear if Ford will eliminate the custom-order incentive after Memorial Day, this could be a bad sign if you plan to buy a Ford this summer.
Ford moving its goalposts so to speak could come as a shock considering the automaker has heavily promoted custom orders on its website. Late last year, the brand acknowledged that it couldn't fill these orders, and took the unusual step of extending 2021 car incentives to its 2022 lineup of cars, trucks, and SUVs.
But that's not all. A closer look finds that Ford appears set to eliminate the F-150 order discount too, and a lot sooner than you might think.
Current Ford F-150 Order Discount Ending Soon
Like most new Fords, the 2022 F-150 has been eligible for as much as a $1,000 Retail Order Bonus Cash Certificate. However, Ford's latest program rules have quietly set a deadline of May 13th (tomorrow) for placing an order. If you manage to do so, the deal can be claimed until the scheduled expiration date of May 31st.
This clearly doesn't leave buyers much time to place their orders. Sadly, we don't yet know if Ford plans to replace the incentive with a different discount, or if it's going away for good on its bestselling truck. Dealers are still facing inventory shortages, with pickups particularly hard to find due to their complex configurations.
To make matters worse, Ford raised interest rates this month by 1% on most models. As we've noted with other automakers, this outpaces the recent Federal Reserve interest rate hike. In the case of the F-150, Ford's 72-month rate is now 4.9% APR, and 0% financing was totally eliminated across the country in May.