Ford's first electric pickup won't qualify for the company's popular X-Plan Pricing, according to a bulletin sent this week to dealers. The fact that the F-150 Lightning is being excluded from X-Plan Pricing could make it harder for buyers to get a deal given the major differences in how the brand plans to market the all-new truck.
X-Plan is a form of Ford Plan Pricing offering the ability to pay 0.4% below the company's invoice pricing in exchange for a $275 program fee. X-Plan is typically available in two forms: Ford Partner Recognition (essentially a supplier discount) and Friends & Neighbors pricing that can be extended to others more broadly.
Frankly, we're not all that surprised that the 2022 Ford Lightning is excluded from X-Plan. After all, specialty models like the Bronco have been excluded for months. Having said that, it could seem peculiar for bargain-hunters given the fact that the Mustang Mach-E remains eligible for all forms of Plan Pricing, including X-Plan.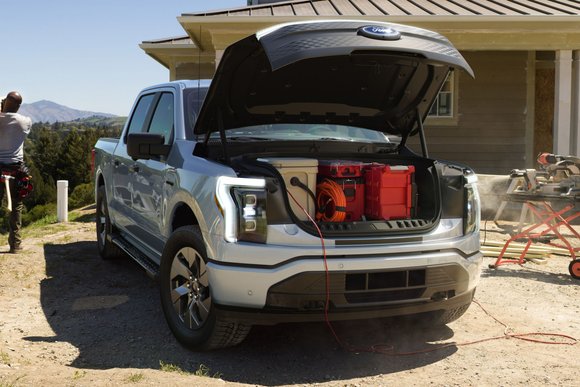 It may be hard to believe, but this may actually be a good thing. As we learned recently, Ford Lightning invoice pricing isn't as straightforward as a regular F-150 because it uses a complex pricing structure. With the Lightning, Ford says "due to system calculation formulas, printed X-Plan Price may be higher than MSRP."
That's not to say there aren't deals to be had. Our initial analysis finds that F-150 Lightning plug-in rebates may be pretty good. Like the Mach-E, Ford expects to offer a new buying option involving lease-like payments. However, we did learn that the Lightning will be excluded from one of the brand's best loyalty discounts.
If you're a Ford employee, it's important to keep in mind that the F-150 Lightning is eligible for other types of Plan Pricing, including A-Plan (employees), Z-Plan (Ford retirees), and D-Plan (dealership employees). Leasing may offer a disadvantage if, like the Mach-E, Ford continues to keep a federal tax credit for itself.