Although the Ford Fusion Energi commands a big premium on paper when it comes to price, most shoppers may not know that strong sales incentives can make it a great value. Lease deals tend to be outstanding, but the automaker is resorting to one of the largest cashback offers we've seen all year to spur sales, at least in California. Here's what you need to know.
Deal details
Starting today, Ford is offering a regional offer to shoppers in California of $4,000 bonus cash on all versions of the 2016 Fusion Energi. According to the Ford website, the offer is stackable with low-interest financing at 0% APR for 60 months (or 1.9% for 72) through Ford Credit.
Even better- shoppers coming from a 1995 or newer Toyota Prius or Chevrolet Volt are eligible for an existing $1,000 conquest bonus. As a result, shoppers may be eligible for up to $5,000 total cash plus 0% APR before even considering dealer discounts. Offers begin expiring May 31.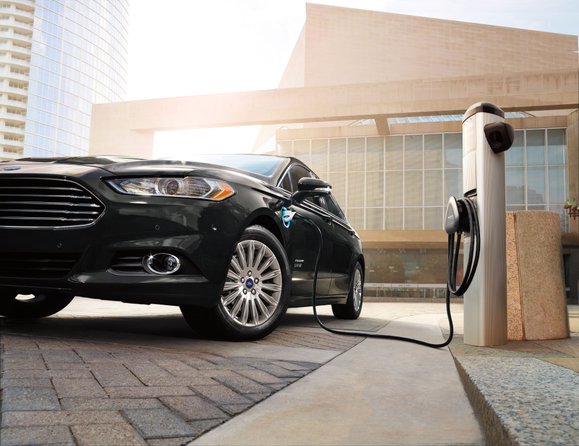 Is the deal any good?
Today's changes equate to a total increase of $1,500. Previous offers stood at $2,500, factoring $2,000 plus a $500 finance bonus. According to a Ford spokesperson, the changes are meant to help bridge the gap in monthly payment between the plug-in and gas models.
Lease deals are already incredibly close— despite a price difference of more than $9,000 on paper, the Fusion SE w/Tech and Fusion Energi SE are a mere $10 apart ($189 vs. $199 for 36 months, both with $1,999 due at signing). Thanks to $9,007 in lease discounts, the Fusion Energi is a top pick in our monthly green car deal rankings.
Looking deeper, we suspect the discounts will help make the current car an easier pill to swallow when the refreshed 2017 model arrives. That's because official 2017 order guides show price cuts ranging from $780 on the SE Luxury and $1,610 on the Titanium. We suspect one of the reasons is to make room for the new Platinum model which will start at $41,995 with destination and come with the full range of active safety tech.
Our take
Although changes are coming down the road, green car shoppers in California looking for an outstanding deal may want to consider the 2016 Fusion Energi, especially when it comes to leasing.