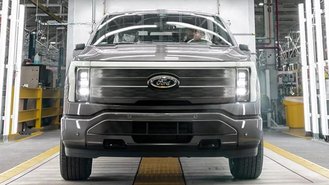 Ford is continuing to keep a $7,500 tax credit for itself when consumers lease its newest electric vehicles. Despite recent government guidance pointing to an apparent loophole that lets car manufacturers circumvent domestic sourcing requirements and price caps, 2023 Ford EV leases still lack the important tax credit.
While the Inflation Reduction Act created shockwaves last year, Ford remained relatively unscathed since both the Mustang Mach-E and F-150 Lightning are both assembled in North America. However, recent regulatory guidance has allowed EVs built outside the U.S. to still qualify for a $7,500 commercial credit on leases.
According to a letter sent by Ford to its dealers earlier this month, "restrictions related to battery sourcing, vehicle MSRP, customer's income, and North American assembly do not apply to the commercial credit," which is now called the Commercial Clean Vehicle Credit under Internal Revenue Code Section 45W.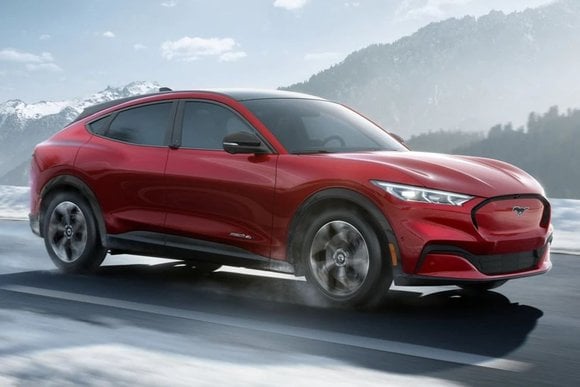 The loophole has resulted in a sea change among carmakers. Volkswagen and Audi quickly brought back deals with a $7,500 lease credit this month. The fact that lenders can claim a commercial tax credit has enabled Audi to bypass a $55,000 price cap on consumer EVs and offer the incentive on the $100,000 e-tron GT.
Yesterday, Volvo slashed lease payments by up to $100 a month with a flat $7,500 lease cash incentive on its plug-in hybrid and fully-electric vehicle. The day before, Toyota and Lexus cut lease rates by more than half in some cases, including high-demand vehicles like the Toyota RAV4 Prime and Lexus NX plug-in.
The fact that Ford is now eligible for the $7,500 tax credit but isn't passing it along isn't exactly surprising. After all, the Mustang Mach-E has qualified for the incentive since its launch, but Ford Credit has been keeping the incentive and instead promoting a lease-like alternative called Ford Options Plan to consumers.
Still, this could be seen as a major disadvantage for Ford buyers on a highly politicized subject. While these limitations may create an advantage for Ford EV buyers over lessees, we think it's worth noting that the company recently raised EV interest rates, making the purchase of a Ford electric car more costly.
As noted by Ford in its letter, "companies in the business of leasing electric vehicles are entitled to the commercial credit, provided they are the tax owner of the vehicle." It's also worth keeping in mind that we've seen signs that Tesla lease prices don't add up despite qualifying for the tax credit and price cuts.