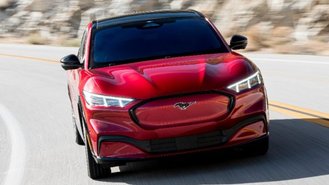 Ford has quietly removed an online payment estimator for the popular Mustang Mach-E. As a result, our analysis found that EV shoppers may not be able to tell that the automaker is continuing to offer Mach-E discounts worth up to $2,000 in some parts of the country. It may also be a lot harder to gauge the cost of a Mach-E.
Earlier this month, Ford brought back orders for the entry-level Mach-E Select after a brief pause. However, the company also took away an online payment calculator for Ford Options Plan, a lease-like alternative to buying that can get shoppers access to valuable incentives that they wouldn't be able to get otherwise.
In California and other Zero Emission States, Ford Credit is continuing to offer a $2,000 in Ford Options Plan Bonus Cash. In other parts of the country, the incentive is worth $1,000. Still, these are factory incentives for an incredibly popular EV that currently carries as long as a 35-week wait based on Ford's latest figures.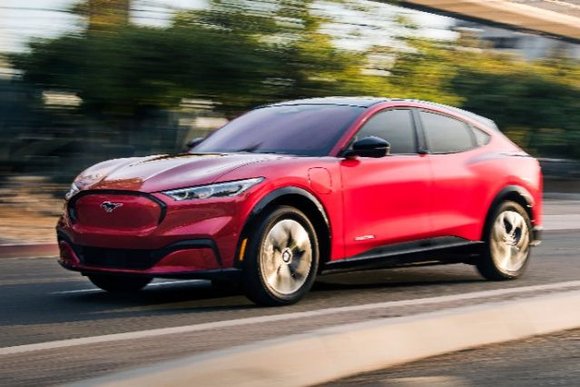 As of this writing, Ford doesn't appear to have a Ford Options Plan calculator for the Mach-E online. However, we found a Mach-E lease payment estimator buried on Ford's website that paints a pretty grim picture. In the case of the 2023 Mach-E Select, the estimated lease is $564 for 36 months with $5,384 due at signing.
At that point, the effective cost of a Mach-E lease is $714 per month. While that may be expensive, it's a lot more affordable than the company's loan estimate. Ford lists a payment of $655 per month, though a closer look finds that the deal is based on an 84-month loan at an interest rate of 6.99% APR with 10% down.
With a $0-down loan, the same model comes out to $728 a month. On a vehicle with an MSRP of $48,195, we estimate that an 84-month loan at 6.99% would cost $61,081. That's nearly $13,000 just in the cost of interest and doesn't factor in any taxes, fees, or potential dealership markups on the highly sought-after EV.