Ford's new compact pickup could be a better deal than you think if you plan to lease. According to a bulletin sent to dealers, Ford is already offering 2022 Maverick lease rates approaching 0% APR. Even though the truck isn't scheduled to begin arriving until this fall, that's already much lower than both the Ranger and F-150.
To start, the Ford Maverick offers lease rates (also known as money factors) from Ford Credit as low as 0.15% APR on a 24-month lease. While Ford incentives vary by region, we're already seeing this almost rock-bottom rate in California, Philadelphia, and South Florida. Elsewhere, the Maverick's rate comes in at 1.95%.
These are far lower rates than what you'll find on the Ranger in some parts of the country. For example, in Chicago, the lowest 24-month Ranger rate is 4.95%. In the case of the flagship F-150 Super Crew, the rate is 5.18%. While lease offers can be complex, the Maverick could end up being a surprisingly good truck to lease.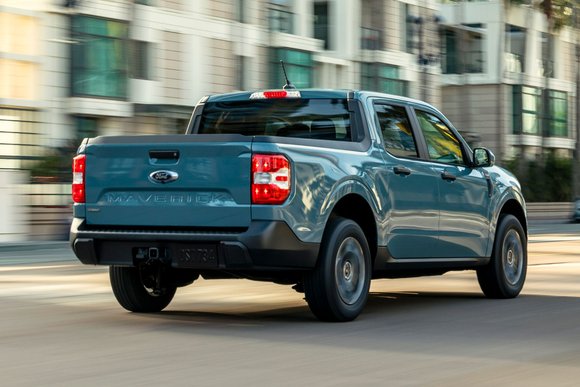 Unfortunately, we don't have the full picture just yet. While Maverick residual values aren't bad, we don't yet know if the model will offer lease cash incentives to help drive down prices. It's also important to note that 36-month lease rates are considerably higher at 3.25% here in the Golden State or 5.10% in places like Texas.
Still, our initial findings have us wondering if 24-month lease deals will offer some sort of "sweet spot" for consumers. It's too early to say, but we expect to learn more in the months ahead. It wouldn't be the first surprise. Just yesterday, Ford confirmed that the cheapest Maverick will be totally excluded from lease deals.
We're also anxious to know if the Maverick will be better to lease than buy. For example, the cheapest truck leases often involve loyalty discounts you can only get on a lease. While Ford recently shook things up by eliminating rebates and raising prices, we think the Maverick has the potential to be an outstanding value.