Ford's most affordable truck will offer one of the brand's best discounts. According to bulletins sent to dealers last week, all 2022 Mavericks are now eligible for Ford Plan Pricing, a special set of discounts available to Ford employees, suppliers, and individuals affiliated with designated companies and organizations.
Ford's best deal is for the company's employees and known as A-Plan, equating to a vehicle's invoice price plus a $275 program fee minus dealer holdback and regional advertising fees. Apart from employee discounts, offers like Friends & Neighbors Pricing are available to companies with a relationship with Ford.
The fact that the Maverick offers Plan Pricing could be a big deal given the model's low price point of just over $20,000. Although newer models like the Mustang Mach-E are eligible too, Ford Broncos remain excluded from X-Plan Pricing. Broncos are finally on their way to dealers now following production delays.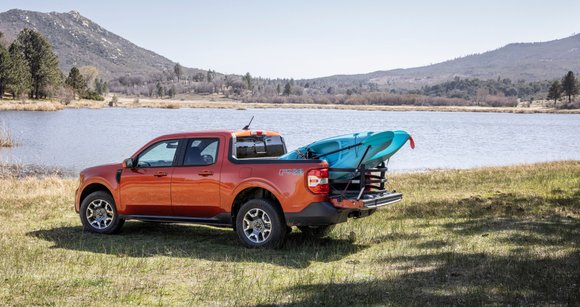 Early Maverick incentives have been surprisingly good. In addition to ultra-low lease rates, Ford Credit is already offering 0% financing. There's even a 7-year loan option. However, as we discovered earlier this month, the entry-level Maverick with a standard hybrid engine is completely excluded from lease deals.
The best part is that you can potentially combine Plan Pricing with advertised incentives. As a result, there may be an opportunity for Maverick buyers to significantly increase their savings. Ford is taking reservations now, with the new compact truck scheduled to begin arriving at dealers sometime this fall.
Other brands offer special pricing incentives, too. FCA (now Stellantis) offers Chrysler Employee Pricing and Hyundai has Circle Pricing. These deals may not be as limited as you think, too. For example, Chrysler offers GameStop employees special pricing while VW offers Partner Pricing to employees of Red Lobster.
Current Ford offers end on July 6, 2021.