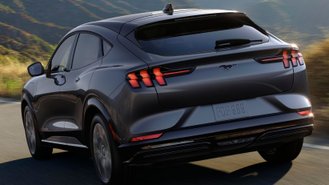 With order books now open for the Mustang Mach-E, Ford is already offering buyers an 84-month APR deal to help lower their payments. The move comes in addition to recently-released incentives for buying & leasing the brand's first 100% electric SUV. However, 7-year financing on an EV could come with significant risks.
Late last week, Ford Credit began offering 5.9% APR for 84 months on the Mach-E in most parts of the country. According to dealer incentive bulletins, that's 2% higher than the vehicle's 72-month rate of 3.9% and more than its lowest rate of 0.9% for 48 months. But is the 84-month option a good deal for consumers?
At 5.9%, the Mach-E actually has a lower rate than the brand's 84-month deal on the Ford Edge (8.9%). Interestingly, the rate is identical to what the company is offering on the new Escape Plug-In Hybrid. That said, a 7-year loan on a $45,000 SUV would equate to over $10,000 in interest and cost roughly $55,039.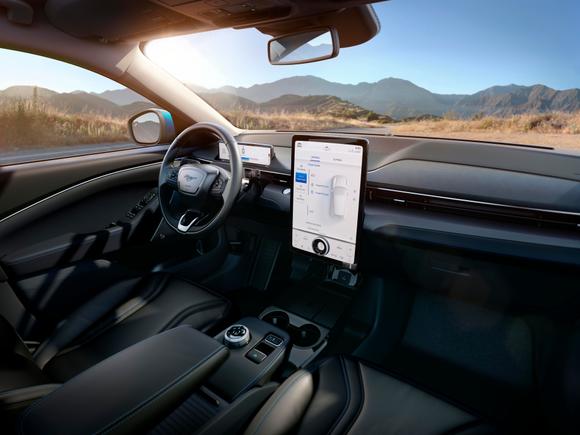 In terms of the monthly payment, the offer would cost roughly $655/month before other incentives. Although the 48-month option at 0.9% would cost just $832 in interest, the downside is that the payment would skyrocket to $955/month. Longer loans can sometimes be a good idea, but that doesn't appear to be the case here.
While incentives can make EVs more affordable, 84-month loans aren't for everyone. Plug-ins can also depreciate more heavily within the first years of ownership than traditional cars. For example, an analysis last year from iSeeCars found that off-lease BMW i3s lost over 63% of their value (compared to 38% for all vehicles).
According to iSeeCars CEO Phong Ly, "Electric vehicles depreciate more than any other vehicle segment due in part to the state federal incentives that were in place when these vehicles were sold new." Although it's too early to predict used values for the Mach-E, shoppers should be aware of the prospect of negative equity.
"Underwater loans" can pose a big challenge when it comes time to sell or trade-in a car. In contrast, leasing an EV can generally get you access to outstanding incentives. For now, we'll have to wait a little longer until we see Mach-E residual values and lease incentives in order to determine if it'll actually be a good deal.
Top 4th of July Car & SUV Deals »
Note: An earlier version of this article misspelled Mr. Ly's first name. We have corrected the error.