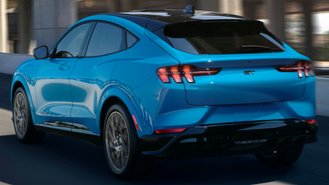 Ford has expanded its first deals on the all-new Mustang Mach-E to include the upcoming GT variant. According to dealer incentive bulletins, the change took effect yesterday and offers a better option for financing the EV's highest-performance configuration that's due to arrive next summer. Here's a look at how it works.
As we reported in June, the 2021 Mustang Mach-E is eligible for 0.9% financing for up to 48 months, with 60 and even 72-month options at 1.9% and 3.9%. Originally limited to the entry-level Select, mid-tier Premium, and limited edition Route 1, now prospective buyers can get the exact same rates on the GT. For those looking to lower their payments with a longer loan, Ford Credit is continuing to offer an 84-month rate of 5.9%.
With an MSRP of $61,600 with destination, the all-wheel-drive GT will offer 250 miles of range and a 0-60 mph acceleration time of under 4 seconds. For reference, the Mach-E boasts impressive specs even in base form with the Select trim offering 230 miles of range and a 0-60 time "in the low six seconds range" per Ford.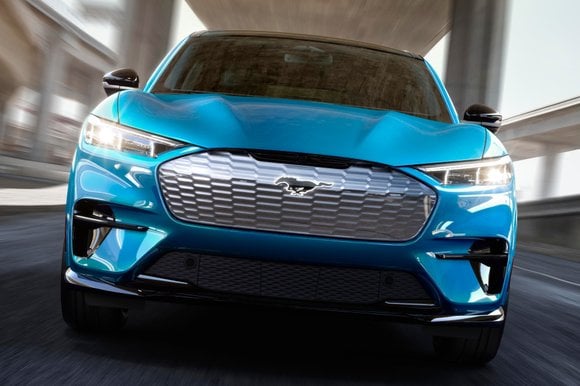 But is the GT really a good deal? A closer look finds that while other Mach-E configurations remain eligible for up to a $2,500 leasing bonus in parts of the country like Boston, San Francisco, Los Angeles, New York, and Philadelphia, the GT remains excluded. That could change, but we think it's a quirk worth knowing about.
As we noted recently, a bunch of EV deals have never been better. For example, Chevy is offering a $154/month lease on the Bolt in San Francisco, and discounts on the Nissan LEAF make it one of the best green car deals. Having said that, the Mach-E promises to be a very different animal in terms of performance.
Some of the largest EV discounts are on higher-end models. For example, the Jaguar I-PACE features a choice between 0% financing for 72 months or a $5,000 allowance. Although Audi is still offering Employee Pricing to Costco members, the e-tron crossover limits the deal to 2019 inventory that has largely sold out.
Current offers from Ford end on September 30.