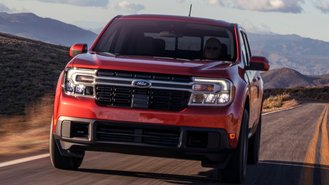 The buzz-worthy 2022 Ford Maverick pickup has a screaming good deal right out of the gate. According to bulletins sent to dealers Tuesday, Ford Credit is offering Maverick buyers interest rates as low as 0% APR well ahead of its fall launch.
All Mavericks offer 0% financing for 36 months, a surprisingly good deal considering the truck was just unveiled. That's the same rate that you'll find on most Fords after most rebates were eliminated in June in an unprecedented move to simplify incentives.
Having said that, given that the average loan is around 70 months, most buyers may not be able to enjoy the rock-bottom rate. For longer terms, the Maverick's rates are 0.9% for 48 months, with 60 and 72-month options at 1.9% and 3.9%, respectively.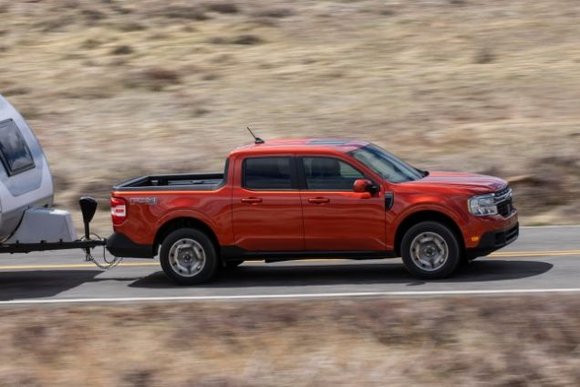 Believe it or not, Ford is even offering 7-year loans on Mavericks. We think it's worth noting that lease offers feature an opportunity to get an almost 0% lease rate, although Ford has decided to exclude base Maverick trucks from lease deals.
If you're hoping to buy the cheapest Maverick, buying could be your only way to access zero-interest financing. However, we recommend checking whether or not a 3-year loan makes sense based on what you can afford for your monthly payment.
A $20,000 truck would cost roughly $556/month based on Ford's 36-month deal. On a 72-month loan, that would fall to $312 but involve $2,400 in interest. A 60-month loan could be a good compromise at $350 with just under $1,000 in interest.
It's still quite early and we don't yet know if there will be Maverick rebates. Considering the high prices of new vehicles, a value-oriented model like the Maverick with some incentives could be just what some consumers have been waiting for.
Current Ford offers end on July 6.