Ford is going to extraordinary lengths to keep Bronco buyers happy amidst a slew of production challenges. Starting this month, the automaker is giving dealers Bronco Customer Satisfaction Funds that can extend up to $1,000 toward a variety of gifts, branded merchandise, free maintenance, and even free bourbon.
According to a letter sent to dealers last week, Bronco Satisfaction Funds were created "to give dealers the flexibility to take care of their customers based on their unique needs." Ford Bronco dealers are being given up to $1,000 to spend on eligible reservation-holders through the program's end date of June 30, 2022.
Among the scenarios for using Satisfaction Funds, Ford lists things like "a special Thank You for customers who need to come in for a replacement hardtop," a "surprise & delight gift as part of 22 model year order consultations," and assistance for customers who've expressed concerns about their vehicle needs.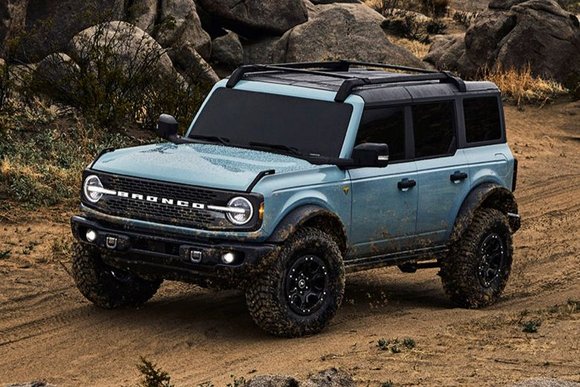 As far as how the Funds work, it's important to note that this isn't a rebate meant to lower the Bronco's purchase price. Instead, Ford suggests dealers use the money "to buy branded swag," help pay for scheduled vehicle maintenance and provide payment assistance for customers on an interim purchase or lease.
To help manage the wait for buyers, Ford also suggests: "Buy a bottle of their favorite Bourbon or Spirit to thank them for their loyalty and patience." While we've never seen an automaker suggest giving customers booze, it's certainly a creative solution for consoling those who may not see their Bronco till well into next year.
Ford recently paused online Bronco reservations due to high demand, although dealers are still able to help buyers place an order. Even though shipments began this summer, issues related to the chip shortage and roof supply problems could continue to make it difficult for eager buyers to get their hands on one anytime soon.