Ford is offering price protection to customers forced to re-order a 2022 Bronco if their 2021 factory order was never fulfilled due to production problems. According to a bulletin sent to dealers, the incentive offers up to a $975 discount off the price of the latest version of the SUV for eligible customers through December 31, 2022.
The discount ranges from $250 to $975 and varies depending on Bronco trim and is likely meant to offset year-over-year price increases that CarsDirect first reported on back in October. The deal can be combined with Ford Plan Pricing but isn't stackable with loyalty discounts or bonuses designed for returning Ford lessees.
2022 Bronco Price Protection Amounts (2-Door)
Base Trim: $800
Big Bend: $400
Black Diamond: $975
Outer Banks: $400
Badlands: $975
Wildtrak: $800
2022 Bronco Price Protection Amounts (4-Door)
Base Trim: $250
Big Bend: $250
Black Diamond: $825
Outer Banks: $250
Badlands: $825
Wildtrak: $695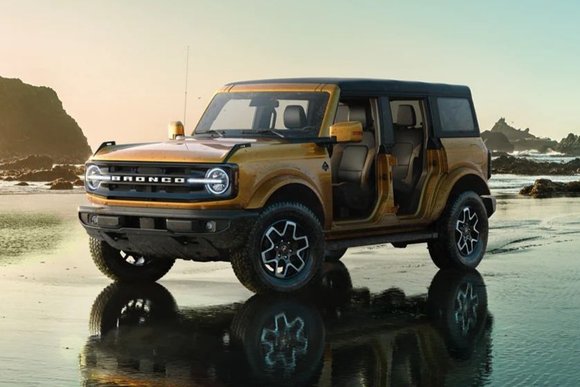 While a chip shortage has resulted in production delays on many models, Bronco roof design problems caused additional disruptions. After doubling its discount on orders, Ford rolled out a slew of compensation programs late last year to appease customers experiencing delays on its lineup of cars, trucks, and SUVs.
For example, Ford began paying customers unwilling to wait for a 2022 model up to $2,000 to buy in-stock vehicles. Separately, the company extended 2021 discounts to its 2022 lineup. While none of this stopped the brand from raising prices before Christmas, shoppers do have options from which to choose.
But will your favorite Ford be easier to find? As CarsDirect reported yesterday, Ford will soon begin stocking significantly fewer combinations of vehicles in an initiative dubbed "inventory reframing." As a result, consumers may have no choice but to trust Ford's ability to fulfill its orders amid a major inventory shortage.