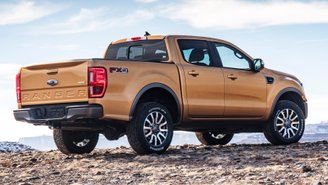 April is shaping up to be a great time to buy a Ford Ranger pickup. Last Friday, the automaker introduced a handful of incentives that can save you money. For the moment, the best deals are focused on those in California looking to buy or lease.
Here's a look at what's available.
Up To $2,000 Off
Ford is offering a $500 rebate now on all versions of the 2019 Ranger. You can also take a $1,500 conquest bonus when coming from a competitive brand.
To get the bonus, you'll have to show proof that you or something in your household owns or leases a 1995 or newer non-Ford vehicle. Altogether, that's $2,000 in potential savings, the most we've seen to date.
Prior to this month, there were no such offers. You also have the option of taking 1.9% financing for 60 months, but you'll have to give up the $500 rebate.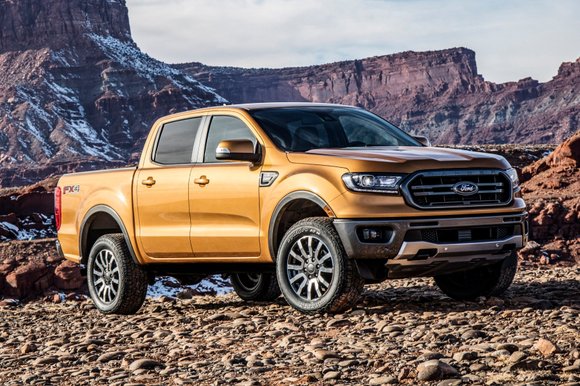 On a $30,000 truck, taking the rebate would cost roughly $31,704, assuming a 5-year loan at 5%. With Ford's APR offer, the cost would come out to $29,898.
Here, giving up the $500 would save you over $1,800.
$299/Month Lease
The 2019 Ranger XLT is listed at $299 for 24 months with $2,999 due at signing. That gets you a 4x2 SuperCrew with Equipment Group 301A. 301A adds things like an 8-inch touchscreen with SYNC 3, dual-zone climate control and more. But there's a catch.
Buried in the fine print, it turns out the featured deal factors in the $1,500 conquest bonus. If you aren't eligible, expect your price to be much higher. Based on our analysis, Ford's advertised deal equates to an effective cost of $424/month. That's $17 less than an F-150.
Worth Knowing
At the same time, the 2019 F-150 STX 4x2 SuperCrew with 2.7-liter V6 is listed at $329 for 36 months with $4,029 at signing, an effective cost of $441/month. This means that for about the price of a large cheese pizza, you can lease a much larger and more powerful truck.
At $424/month, the Ranger is quite a bit pricier than the Toyota Tacoma. In Southern California, the 2019 Tacoma SR5 4x2 Double Cab is listed at $259 for 36 months with $1,999 due at signing. That equates to an effective cost of $315/month, $109 (per month!) less than the Ranger.
While the Tacoma lease is more affordable, we think it's worth noting that Toyota's offer only gets you a base configuration with a less-powerful 4-cylinder engine.
Discounts from GM far outstrip anything you'll find on the Tacoma or Ranger at the moment, at least when buying. For example, 2019 Colorados are eligible for up to 13% off MSRP when switching brands. That comes out to $5,016 off the price of a well-equipped Colorado Z71.
Current offers from Ford end July 1.