Ford is rewarding everyday heroes with added savings for law enforcement and emergency response personnel. The First Responder Appreciation Bonus replaces the automaker's Police Appreciation Program in targeting a wider range of professions.
Together with existing offers, the discount can equate to some decent savings. So what does the deal entail? What are eligible professions? And is the deal any good? Here's what you need to know.
Deal overview
Starting February 15, Ford Motor Company is offering $500 First Responder Bonus Cash for shoppers coming from qualifying law enforcement and emergency response jobs.
Nearly all 2015 and 2016 Ford and Lincoln models are eligible. Notable exclusions include specialty vehicles like the Ford Focus RS and Shelby GT350.
The offer is set to expire January 3, 2017, and is compatible with most purchase and lease offers. The program replaces a previous offer targeting police associations.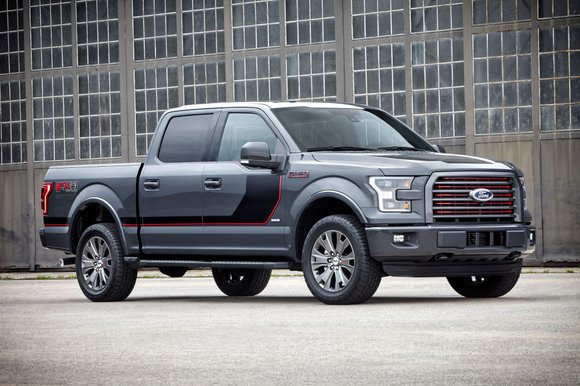 Eligible jobs
Program documents indicate the following professions are eligible for the discount.
Law Enforcement
Police Officers
Sheriff/Sheriff's Deputies
Correctional Officers
State Troopers
Federal Law Enforcement Officers
Fire Department
Career Firefighters
Volunteer Firefighters
Emergency Personnel
Emergency Medical Technicians (EMTs)
Paramedics
To get the discount, shoppers will need to register on the
official program website
and generate a certificate number that can be claimed at any dealer.
Our take
As far as rebates go, the Ford First Responder Discount offers a respectable boost to existing offers. It's a bit different from Ford Plan Pricing, which involves discounts based on dealer invoice prices for Ford employees, suppliers and members of a number of eligible organizations.
Stacking discounts can yield some impressive savings. For example, the 2015 Ford F-150 currently features up to $7,250 in savings before dealer discounts. Adding the First Responder Discount brings this as high as $7,750.
Since dealers will likely offer their own discounts, real-world savings can be immense. When it comes to the F-150, be sure to consider an XLT version with Chrome or Sport Package with the optional 2.7-liter V6 EcoBoost engine. These currently carry more discounts than any other version of the truck.
For an easy way to find the best deals, visit the CarsDirect Deals Page for the latest deal-related news and analyses. Browse expert buying advice updated monthly on almost 300 models for insider insights you'll only find at CarsDirect. Be sure to sign up for email alerts to have the latest deals delivered straight to your inbox.
Offers listed here are based on a resident in Southern California and may be subject to change. Most lease offers are for well-qualified buyers based on available credit and exclude tax, license, title, registration, document fees and insurance. Not all buyers may qualify. Please check with your CarsDirect Trusted Dealer to confirm details and eligibility.