Ford is paying some shoppers hundreds of dollars to test-drive its vehicles. According to dealer incentive bulletins, the brand is leveraging local auto shows to get more consumers into showrooms. These discounts could give those planning to attend an auto show in 2021 or 2022 a big advantage on a range of models.
For example, Ford's Auto Show Private Offer involves a national $750 discount off popular vehicles like the Mustang Mach-E and Bronco Sport. Perhaps what's most surprising is that buyers can apply the discount to the brand's 2022-model-year lineup. The most noteworthy exclusions are the new Bronco and Maverick.
Ford says the deal is available to "customers who express an interest in test driving a Ford vehicle" at an auto show. The brand says it will send a special coupon via email that must be redeemed within 90 days. Separately, a $50 Test Drive Offer promises a Mastercard gift card after going through a redemption process.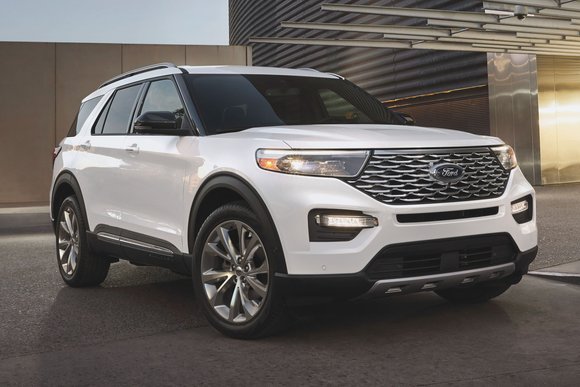 To get the gift card, customers will have to submit their information to a Ford Product Specialist at an eligible auto show. The brand will then email them a test drive offer that can be taken to the dealer of their choice. After that, they'll need to enroll on the program website in order to request their free gift card.
While auto show incentives are nothing new, Ford could face challenges because of an unusual auto show schedule as a result of the pandemic. Some shoppers may also be discouraged by high car prices amid an inventory shortage. Last summer, Ford began paying buyers up to $1,000 to wait for its cars.
The brand recently told dealers that it won't be able to fill orders for 2021-model-year vehicles and will extend discounts to its 2022 lineup. Alternatively, Ford began paying customers unwilling to wait $2,000 on in-stock cars. Fortunately, a recent change expanded the company's fall rebate offers to every buyer.