Ford has quietly eliminated nearly every rebate on its 2021 lineup of cars, trucks, and SUVs. According to a letter sent to dealers, the change took effect yesterday in an effort to simplify the manufacturer's incentive programs based on dealer feedback. This represents a significant shift that could seriously affect consumers.
In its letter to dealers, Ford says "Retail Customer Cash, Retail Bonus Cash, FMCC Bonus Cash, Select Inventory (SIP) Cash, all Series/Trim/Package incentive level variations, and the myriad of APR offerings on most 21MY vehicles lines will be eliminated" in favor of a "more consistent, simplified incentive structure."
We consider Ford's programs to be among the most complex in the industry, spanning hundreds of varied and interchangeable offers in over 22 regions. A convoluted mix of rebates, trim-level discounts, finance bonuses, package discounts, offers based on inventory age, and more make calculating savings difficult.
In what may be one of the more extreme cases, the last deal on the 2020 Ford Explorer offered $4,250 off MSRP based on 4 different offers: a $500 rebate, $2,000 in bonus cash, a $750 financing bonus, and $1,000 in trade-in assistance. And that was before a "select inventory bonus" on models in stock for over 60 days.
A Ford spokesperson confirmed the validity of the letter for CarsDirect via email but declined to comment on its broader scope. However, our analysis finds that offers in June are significantly different from what most Ford shoppers may be accustomed to seeing, especially ahead of next month's July 4th holiday.
The new structure is largely focused on a type of incentive called trade-in assistance on the following 2021 model year vehicles: Ford EcoSport, Escape, Bronco Sport, Edge, Explorer, Expedition, Mustang, Ranger, and F-150. However, "simplification" may not necessarily be a good thing for car shoppers.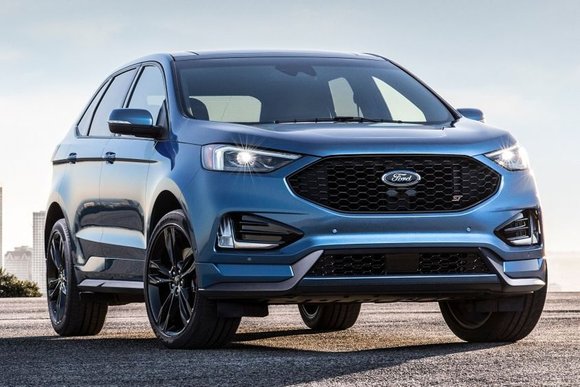 In the case of the Edge crossover, Ford's website says the model is eligible for $500 in trade-in assistance. However, shoppers will need to trade in a 1995-or-newer vehicle to get the deal. To put that into perspective, one of last month's best deals involved up to $2,000 in cash on well-equipped ST and Titanium models.
There are some bright spots. For example, the Ranger XLT used to offer $2,500 in savings here in California based on a $1,500 rebate and $1,000 in trade-in assistance. Now, the same vehicle offers $3,500 in trade-in cash. The downside is that those who aren't trading in a car may end up missing out on that savings.
It's not unheard of for deals to come with strings attached. However, these are major changes that could make it harder for buyers to comparison shop. It remains unclear whether or not these changes will be permanent. For now, we think bargain hunters could have a pretty good reason to second-guess buying a Ford.
Amid a car shortage affecting most major brands, Ford recently doubled an incentive for orders of cars not in stock to $1,000. It also quietly raised prices on nearly a dozen models at the start of this month. We recommend shopping carefully to ensure that you get the best deal possible in light of these circumstances.