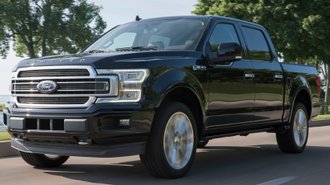 Update (6/03/20): Ford has scaled back this offer to just the F-150 in June. Read our analysis.
Update (5/19/20): Ford is offering 0% APR for 72 months on most 2020 cars & trucks ahead of the Memorial Day holiday.
Ford has joined GM in rolling out a generous financing deal to help new car buyers amidst the COVID-19 crisis. According to a bulletin sent to dealers Wednesday, the brand is now offering 0% financing for 84 months across most of its lineup. However, our analysis finds some catches worth being aware of.
First, the deal is limited to 2019 Ford cars, trucks, and SUVs. That's important because it excludes newer models like the redesigned 2020 Escape and Explorer. As we found in our analysis of GM's offer, Ford's is limited by the fact that most of the brand's 2019 vehicles have already sold out at this point in time.
Although some dealers may still have older vehicles in stock, our records show that models like the 2019 Explorer sold out as far back as last October. Based on national inventory data, new car shoppers in March may find their choices limited to vehicles like the 2019 Mustang, EcoSport, Flex, Ranger, and F-150.
But that's not all.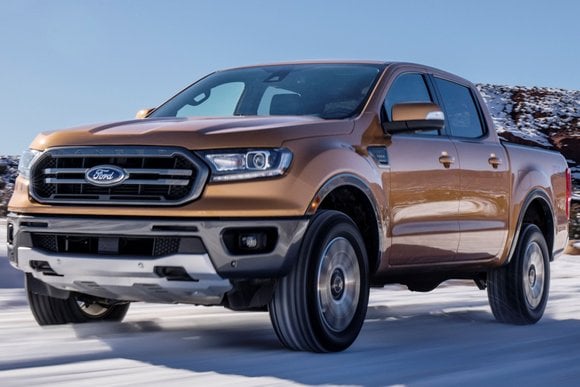 Like GM's offer, the deal from Ford is a standalone offer that you can't combine with cash incentives. In the case of a 2019 Mustang Coupe, that could mean giving up as much as $4,250 in rebates based on offers here in California. That said, we've found some outstanding opportunities for consumers to save.
Last week, the best deal on the 2019 Ford Ranger here in California was 0% APR for 60 months plus a $1,500 trade-in bonus. In the case of a $30,000 truck, that would translate to $475/month before taxes & fees. Now, with 0% APR for 84 months, the same truck can be had for just $357/month.
In the span of less than a week, this gives shoppers the opportunity to lower their monthly payment by $118/month. 0% financing for 84 months is generally a very rare thing to see. It's certainly something we've never encountered before on performance vehicles like the Ford Mustang.
Ford has not yet extended the offer to its luxury brand, Lincoln. This appears to match a quirk in GM's offer that excludes Cadillac models. While shoppers can still find 0% financing on a number of vehicles, the new 84-month offer remains limited to non-luxury brands from both companies.
Consumers should be sure to weigh the risks of taking out a 7-year loan. Because of depreciation, some may later encounter a situation in which they owe more than their vehicle is worth. As always, we recommend that consumers consider their options carefully, especially during this time of uncertainty.
Current offers end March 31.