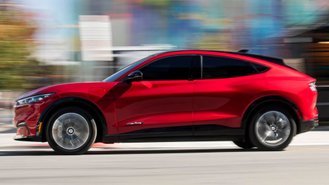 Ford's best deal on the Mustang Mach-E just got a tiny bit better. That's because a recent change to the Mach-E's employee discount calculation can help shave over $100 off the all-new EV's price for Ford employees and retirees.
According to a letter sent to dealers Tuesday, Ford Plan Pricing for the Mach-E no longer requires a 0.25% advertising charge. While many brands pass-on the cost of regional advertising fees to buyers, the Mach-E isn't a typical vehicle.
Over a year ago, Ford instituted a rule discouraging dealers from advertising the Mach-E under MSRP. This has to do with the fact that the Mach-E uses what Ford calls an "e-invoice" involving behind-the-scenes compensation for dealers.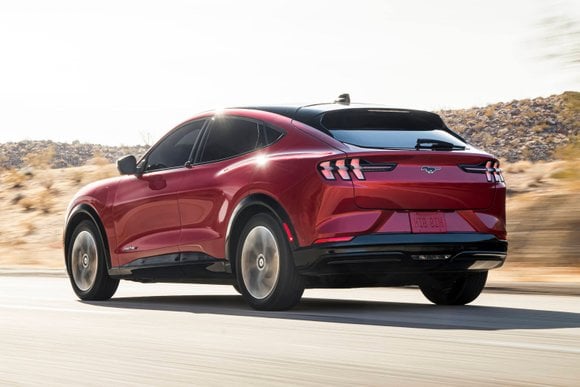 In the case of Ford A-Plan for employees and Z-Plan for retirees, the discount calculation is now 4% off MSRP plus a $275 program fee. The brand's dealership discount, also known as D-Plan Pricing, is $100 more than that formula.
Admittedly, 0.25% doesn't add up to much on a vehicle like the Mach-E. On a $60,000 GT, that amounts to just $150. Still, that's a small advantage on top of the roughly $2,000 off MSRP that a Ford employee will be able to potentially get.
As we reported yesterday, Ford dealers are being encouraged to sign-up for the brand's "next-generation" certification to sell its EVs. The company has been taking online reservations on Ford.com for over a year for a refundable $500 fee.
Mach-E deals have seen many changes. The model became eligible for leasing late last year and got a price cut. More recently, the brand lowered prices for a special buying option called Ford Options Plan offering a lease-like experience.
While the Mach-E will debut with up to $11,000 in plug-in incentives, the fact that employees will be able to pay an even lower price than before could be good news for those looking to save on the brand's most important EV to date.
Current Ford offers end on March 31, 2021.