Although Ford is offering 0% APR for 84 months in response to COVID-19, the deal is limited to 2019 vehicles that have mostly sold out. While nearly every 2020 model is now eligible for 0% financing for 72 months, our analysis finds that this may not be the best deal for Ford buyers ahead of the Memorial Day holiday.
For example, the 2020 Explorer features 0% financing for 6 years. However, Ford is also offering a 5-year interest-free option with $3,000 in bonus cash when you choose an XLT or Limited trim. If you're looking to lower the total cost of your purchase by the largest amount, the second option can be a much better deal.
On a $40,000 SUV, a 6-year loan at 0% would cost $40,000 at $556/month before taxes & fees. In contrast, the 5-year option would cost $37,000 at $617/month. While the monthly payment is higher with the 5-year deal, the overall cost is actually $3,000 lower. That's quite a difference if you're focused on the total cost.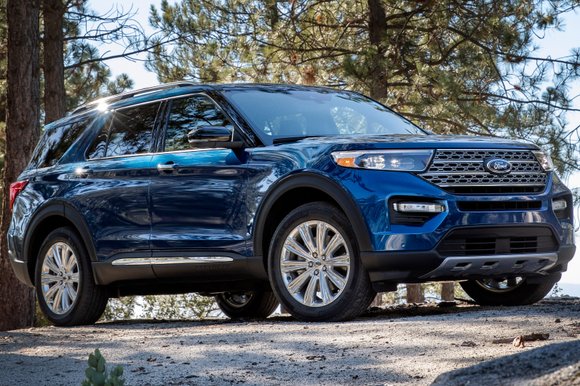 Looking for the lowest payment? Ford is offering an 84-month option at 3.9% that comes out to $545/month. However, 84-month loans aren't for everybody and a closer look shows the cost rises to $45,773. That's $8,773 more than the 5-year deal listed above and almost 22% of the vehicle's hypothetical $40,000 price!
Havings said all that, Ford's offers can be awfully confusing and have catches that may not be obvious.
For example, Ford is advertising 6 months of payment relief involving "3 months deferred" and "3 months paid." However, the 72-month deal mentioned earlier is actually a standalone offer that you can't combine with other incentives. In the case of the Explorer, that can mean giving up as much as $3,000 in bonus cash.
We generally recommend shopping based on what's important to you. That said, most major brands are offering 0% APR in the wake of COVID-19, and the popularity of these deals suggests buyers are looking for flexibility to lower their monthly expenses in response to unprecedented financial challenges.