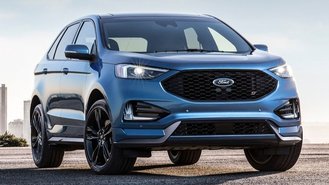 Ford is advertising some pretty good rebates for Labor Day. However, a closer look reveals that the best deals involve discounts that most consumers probably won't be eligible for because they only apply to a small handful of vehicles.
Here in California, the brand is offering a Select Inventory Bonus worth $2,500 off 2020 Edges, Explorers, and F-150s through September 8. The deal is enabling the company to advertise up to $5,250 off the Explorer ahead of the holiday.
There's just one problem. If you read the fine print, it says the vehicle you want has to have been in stock for at least 225 days. With the Explorer, the promotion is also limited to the two most-expensive styles available: the ST and Platinum.
So how likely are you to find a vehicle over 7 1/2 months old? One major listing site reveals that only about 11% of Explorers qualify here in Los Angeles. We think that's a pretty big catch that could affect your ability to get the best deal possible.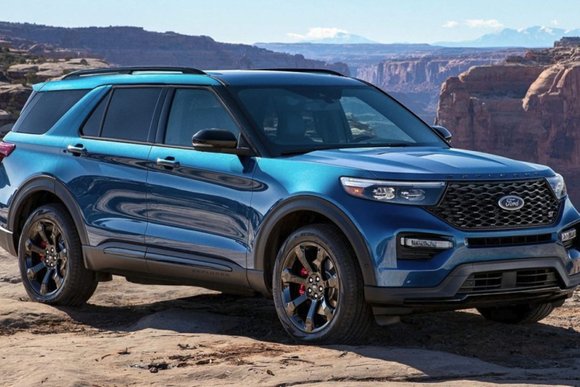 Without the bonus, the discount on an Explorer ST falls to just $2,750 (a 48% drop in savings compared to what's being advertised). At that point, shoppers may find more value in taking a separate offer involving 0% financing for 72 months.
Beginning today, Ford is offering California buyers a $1,000 bonus when trading-in a vehicle. Interestingly, the deal is only available when taking the financing. Based on our analysis, opting for the APR deal could have some major advantages.
With a $55,000 SUV, choosing the rebate would cost $60,587 at $842/month assuming a rate of 5% before taxes & fees. With Ford financing, it would cost $54,000 at $750. That's a difference of $6,587 overall, with a $92 advantage in payment.
Ford still has a bunch of great deals. For example, the 2020 F-150 offers 0% financing for 72 months, one of the best Labor Day truck deals. Similarly, the EcoSport features up to a $6,250 rebate, making it one of the top Labor Day deals on an SUV.