Genesis is keeping a $7,500 tax credit for itself when consumers lease the all-new GV60. Although the high-tech luxury crossover is the brand's first EV, dealer incentive bulletins reveal that leasing a GV60 may be a bad idea if you're looking to get the best deal possible. Sadly, this may not actually be all that surprising.
The Genesis GV60 May Be Awful To Lease
The first GV60 lease programs that took effect on Wednesday confirm Genesis Finance is keeping a $7,500 federal EV tax credit. Traditionally, captive lenders pass along the tax credit to lessees in the form of lease cash. Sadly, that isn't the case with the 2023 Genesis GV60, potentially making it a bad vehicle to lease.
If you were planning to lease rather than buy a GV60, this could present a major disadvantage. To put that into perspective, buying a GV60 gets consumers access to the full amount. Having said that, a closer look finds that this approach has quickly become the norm among makers of some of the newest electric vehicles.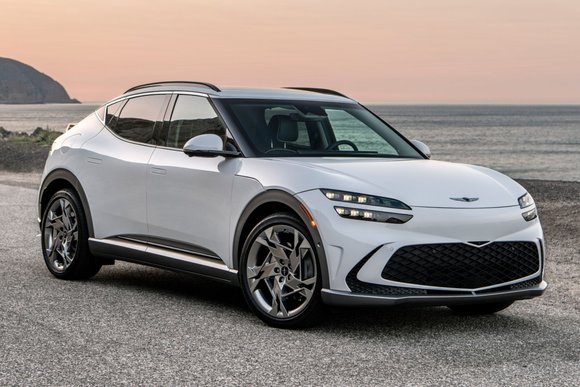 For example, Ford Credit keeps a $7,500 tax credit on Mach-E leases. Similarly, Hyundai keeps the tax credit on IONIQ 5 leases. Although we hoped Genesis would compensate for this with a low lease rate, that isn't shaping up to be the case. The lack of a good interest rate may make GV60 leases a bad idea.
A GV60 leasing bulletin indicates the EV has a money factor of 0.00200 on a 36-month lease. That equates to an interest rate of 4.8% APR, which isn't great. In addition, GV60 residual values aren't particularly impressive at just 54% for the base model and 51% for the range-topping Performance configuration.
Genesis GV60 Discover Retail Explained
If you want a lease-like payment on a Genesis GV60, there is an alternative worth knowing about. It's called Genesis Discover Retail and offers balloon financing with the ability to claim the full tax credit. A potential downside is that consumers may be saddled with a massive lease-end payment if they keep their GV60.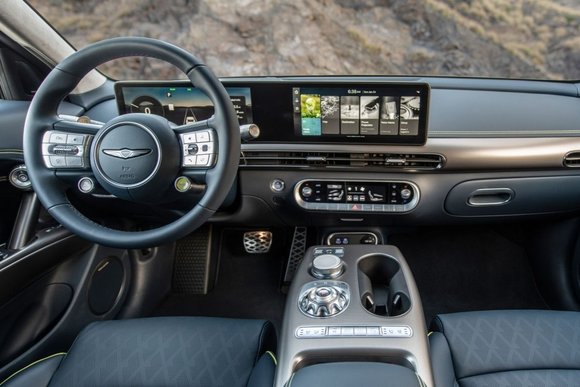 Genesis Discover Retail is available in California, New York, New Jersey, and Connecticut, and is limited to a 36-month contract. Just for reference, Ford has a very similar program called Ford Options Plan on EVs, while Hyundai has an option called Hyundai Evolve Retail, and Kia has Kia Advantage Retail Financing.
Genesis Discover Retail is limited to EVs, and offers the following options once a contract is up:
Pay off and keep your GV60
Trade-in or sell your GV60
Sell your GV60 back to Genesis for the end-of-term purchase price
Refinance your GV60 through Genesis
Should You Buy A Genesis GV60 or Lease One?
Unlike some EVs, the Genesis GV60 offers three options: buying, leasing, and balloon financing. Each has pros and cons. Having said that, Genesis does have an early GV60 financing deal involving a rate of 2.99% APR. Buying also gets you access to the full tax credit, plus a better interest rate than you can get when leasing.
While Genesis Discover Retail may sound like a good deal, it's worth noting that the underlying interest rate is pretty bad at 5.89% APR at the time of this writing. That's almost double the brand's best rate for buying a new 2023 GV60 based on incentives that are available nationally through June 30th.
We recommend considering your needs and budget carefully when making a decision. GV60 prices start at $59,985 including destination, though the price doesn't include the tax credit or applicable plug-in rebates. Genesis says availability will be extremely limited, so placing a reservation may be a good idea.