With Father's Day around the corner, it can be a great chance to express your appreciation. If Dad has had his eye on a brand new car and has been waiting for a 4th of July deal, chances are he doesn't know that you might be able to get him an extra discount.
A number of automakers offer transferable discounts, many geared toward current owners and lessees but also to shoppers coming from a competitor. Oftentimes, you won't need to even trade-in your vehicle to get the deal so long as you can show you live at the same address.
Since there's as much as $2,500 in extra savings to be had, chances are good that Dad will appreciate having the additional money in his bank account. Many of these are ongoing offers, but you can always bring up the subject before the big day on June 18.
So what are some notable deals that you can share? And what are the restrictions, if any?
Here's what you need to know.
Offers assume a Southern California location.
Mazda Loyalty Discount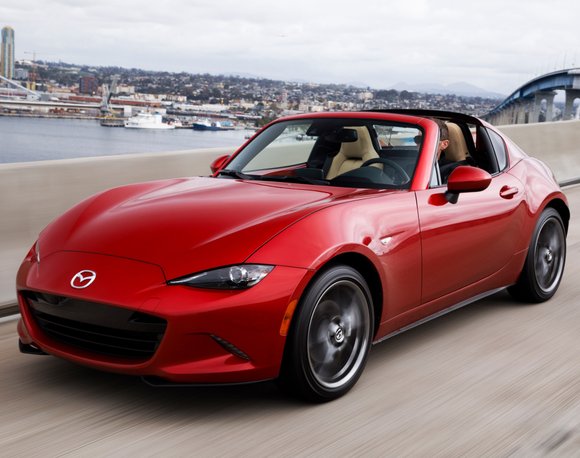 Mazda often earns praise for its fun-to-drive cars and SUVs. As an ongoing offer, the brand offers a $500 loyalty discount across most of its lineup for current owners and lessees. If Dad will be leasing his next vehicle, there's a larger $750 bonus.
Has Dad had his eye on the sporty new Miata RF or the redesigned CX-5? If so, this will be one of the only ways to get any sort of factory discount. Even better, the offer can be combined with 1.9% APR financing for up to 60 months. More Mazda Deals »
Lexus Loyalty & Conquest Reward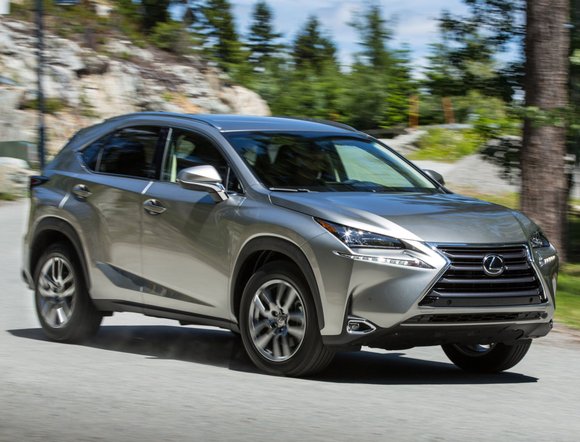 Lexus will give Dad $500 "conquest reward" if you or anyone in your household currently owns or leases any other brand of vehicle. Models eligible for the discount include the IS 200t, IS 300, IS 350, NX 200t and NX 300h. To get the deal, Dad will have to finance or lease through Lexus Financial.
Although Lexus offers 1.9% APR financing on the IS, right now there's a fairly unusual $1,000 rebate on both the IS and NX. To get the extra cash, Dad may want to consider financing at non-promotional rates for $1,500 in potential savings. More Lexus Deals »
Ford Friends & Neighbors Pricing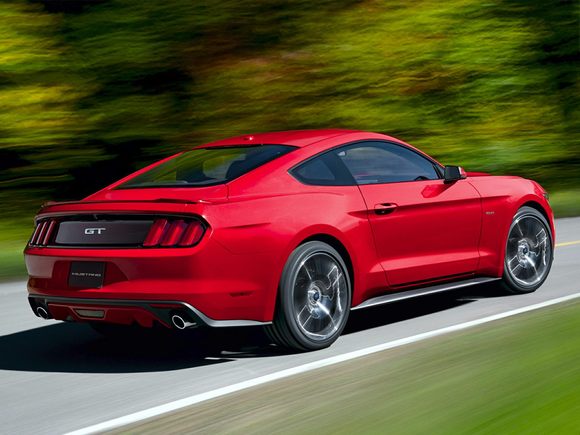 In addition to offering employee discounts, Ford Plan Pricing can get Dad a great deal on a variety of new Ford cars and trucks. It's available to companies and organizations affiliated with Ford.
Friends & Neighbors Pricing (X-Plan) offers a percentage off the invoice price of most Fords. There won't be any need for Dad to haggle over price, plus he'll still be eligible for most other promotions.
Not sure if you're eligible? Ask your HR department, or, if you know someone who is eligible, consider asking for a referral code. It could be a way to help get Dad a great deal on that new Mustang he's had his eye on. More Ford Deals »
GM Loyalty Discounts
Buick and GMC both offer up to a $2,500 loyalty bonus toward the purchase of select models. To qualify, simply show proof that you own or lease a 2008 or newer vehicle from either brand. Chevy offers a similar deal worth $1,500 for current lessees.
So if Dad is looking to upgrade to a brand-new Chevy Malibu sedan, he may love the $4,000 in potential savings that's available this month. Alternatively, the versatile GMC Acadia SUV features $2,000 in discounts.
Eligible GMC models: Sierra 1500 (double cab), Terrain and Yukon. Research GMC »
Eligible Buick models: Enclave, Encore, Envision and Verano. Research Buick »
Eligible Chevy models: Cruze sedan and hatchback, Impala, Malibu, Silverado 1500 (all cab sizes), Traverse, Trax and Volt. Research Chevy »
Audi Acquisition Program
Audi is offering up to a $2,000 bonus to current owners & lessees of a 2005 or newer Acura, BMW, Infiniti, Lexus or Mercedes-Benz. Discounts range from $500 off the compact A3 to $2,000 off the flagship A8.
One of the best deals at the moment is the 2017 Audi A6 which already features a $2,500 incentive. All versions are eligible, from the 2.0T model to the sporty S6. Altogether, that's $3,500 in savings before dealer discounts. Research Audi »