The battle between the iconic Chevy Camaro and Ford Mustang has been fierce. Last year, the automakers duked it out over owners from the other brand using special incentives known as conquest discounts.
This month, GM has given dealers some fresh ammo for this fight with a $2,000 bonus for Mustang owners good toward any 2017 Camaro. Coupled with other discounts, we're seeing factory savings as high as $4,500.
So how do you get the deal? Are there any unusual exclusions? And how long does the offer last?
Here's what you need to know.
Offer Details
Starting in March, the 2017 Camaro is now eligible for a $2,000 bonus for anyone coming from a Ford Mustang. Called a conquest bonus, the offer is meant to entice shoppers to switch brands.
To qualify, simply show proof that you own or lease any Ford Mustang. You don't need to trade-in your current car, and the offer can be transferred to members of the same household.
Strictly speaking, this isn't a new offer since the 2016 Camaro has been eligible for the same deal. However, the offer has essentially been useless since that car sold out months ago.
This is the first time the 2017 Camaro has been eligible for the deal.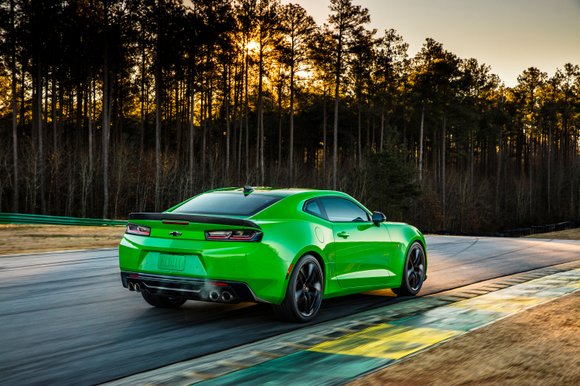 All versions of the Camaro are eligible, including the performance-oriented SS model with 1LE Performance Package. The offer is available through March 31 and can be combined with finance incentives, bonus cash and more.
Stacking multiple discounts can yield impressive savings. Here in California, shoppers get a $1,000 regional bonus, for up to $3,000 in combined cash.
However, there's also a $1,500 Bonus Tag on select cars in stock the longest. Altogether, that's up to $4,500 in available savings.
Based on our analysis, dealer inventory is looking very good and shoppers should have no trouble finding popular configurations.
Our Take
If you have a Mustang and are looking to switch, it's a great time to buy a 2017 Camaro. Shoppers stand to benefit from what has been a fairly fierce battle between GM and Ford.
GM fired the first shot last September by introducing a $2,000 bonus on the 2016 Camaro. Ford quickly fired back with a similar offer on 2016 Mustangs a month later. GM's offer has carried on, but Ford's expired last December and hasn't been renewed.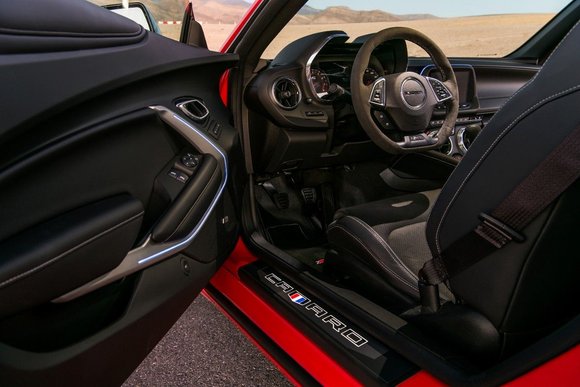 Will Ford respond by bringing back a similar offer on the 2017 Mustang? That remains to be seen. The car already features some attractive offers like 0% APR plus $1,000 cashback. Anything more would be icing on the cake.
With up to $4,500 in savings available at the moment on 2017 Camaros and ample supplies, shoppers should expect to be able to negotiate a great price.
Based on production estimates, there appears to be plenty of time before the 2018 Camaro arrives this summer. That said, Ford will release a refreshed 2018 Mustang this fall with a more aggressive stance, an updated set of powertrains and a new 10-speed transmission.