The 2017 Bolt EV has been garnering praise for its impressive 238-mile electric range and practical design. However, thus far only residents of California, Oregon and a handful of states in the Northeast have benefited from the first lease incentives.
For April, that's all changed with the first national lease deal to date on the brand-new model. So what does the first incentive look like? How does it compare with other leases we've seen, including the Volt? And is it any good?
Here's what you need to know.
Offer Details
Starting April 1, GM is offering a national lease on the Bolt EV LT starting at $329 for 36 months with $3,809 due at signing. This includes an allowance of 15,000 miles per year, which is higher than the 10,000 or 12,000 limit on most EVs.
Looking closely, that's actually the exact same payment as the deal we've had here in California, not to mention Oregon and parts of the Northeast. The key difference rests in the amount due at signing. In cities like San Francisco and Los Angeles, the upfront cost is only $1,559.
The main thing that sets these apart is that CARB emissions states get an additional $2,250 regional lease discount. So while nationally there's $1,250 in "capitalized cost reduction", states like California get a total of $3,500.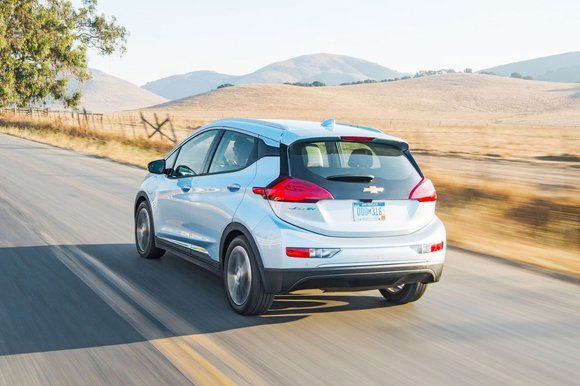 That's a lot like what GM has been doing with the Volt, which offers up to 53 miles of range on electric power or 420 miles with its built-in gas generator. In California, the Volt LT leases from $274 for 39 months with $500 at signing. Current lessees of a GM vehicle or non-GM brand can get a $500 bonus that turns this into a zero-down lease. Nationally, the Volt leases from $299 for 39 months with $2,109 at signing.
Current offers are set to expire May 1, 2017.
Our Take
If you live outside of California or the handful of other states that got the Bolt EV first, this may be welcome news. Sure, the Tesla Model 3 promises impressive range, sporty looks and the lowest price we've seen from the automaker, but it may not be available nationwide until well into 2018.
With an effective cost of $435 per month when factoring the payment and amount at signing, the Bolt's lease certainly isn't cheap. For comparison, the national lease on the Volt has an effective cost of $353, or $82/mo less than the Bolt. Not a small amount by any means when comparing leases.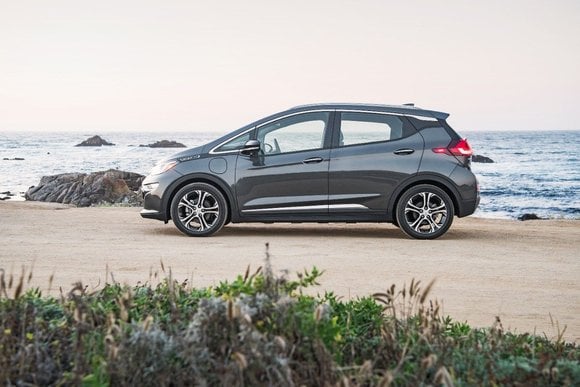 If you've been anticipating getting behind the wheel of one without the pain of depreciation you'd have with a traditional purchase, now is a good time to consider a lease. You may also live in a state that offers extra incentives for going electric, so be sure to check.
On the flip side, if you have the luxury of waiting, we expect to see a bonus appear at some point for current lessees of a GM or competing vehicle. However, if that doesn't apply to you, you at least now have a place to start if you'd like to be first on your block with a Bolt in the driveway.