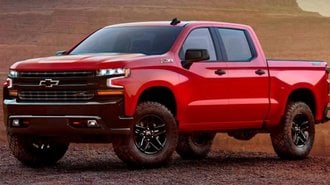 GM has ended a longstanding Supplier Pricing incentive for military, first responders, educators, and college grads. As of last week, these groups will now be eligible for a cash allowance of $500 to $1,000 off select Chevy, Buick, GMC, and Cadillac models. The changes could result in thousands of dollars in lost savings.
According to dealer incentive bulletins, the change took effect on May 4 and affects a wide range of GM affinity programs. One of the original selling points for this type of incentive was an upfront, haggle-free discount on popular models. However, it appears the tide has truly started to shift amid a growing inventory crisis.
On a well-equipped Chevy Silverado, the programs now offer just a $500 bonus on top of advertised incentives. Previously, a consumer could save at least $2,300 on a $46,000 truck before factoring in other offers. The GM Supplier Discount was essentially equal to a dealer's invoice price plus a modest $200 program fee.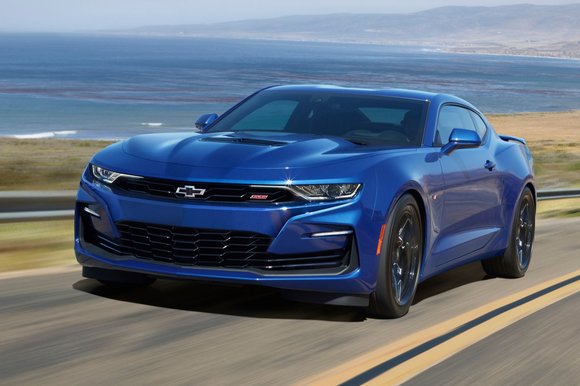 On most vehicles, these programs now offer just $500 in savings. The only real exception is for those buying a Cadillac, with a larger rebate worth $1,000. Even then, the offer is limited to just a handful of models based on the model year. Currently, that list includes the XT4, XT5, and XT6 out of the brand's 2021 vehicle lineup.
Below you'll find a rundown of what you can now expect from these programs.
GM Military Discount

$1,000 off select Cadillacs
$500 off most Chevys, Buicks, and GMCs

GM First Responder Discount

$1,000 off select Cadillacs
$500 off most Chevys, Buicks, and GMCs

GM Educator Discount
GM College Grad Discount
A Chevy spokesperson did not respond to a request for comment. In addition, a call center representative for the GM Educator Discount was unable to characterize this as a temporary change or one that consumers can expect to see for the foreseeable future. What we do know is that Supplier Pricing is no longer an option for customers who are new to the program and who haven't already registered for an official authorization code from GM.
The new discounts are available whether you're planning to buy or lease. If you're buying, the incentive will come in the form of bonus cash. If you're leasing, you'll see the discount listed as capitalized cost reduction (often referred to as cap cost reduction or CCR). Typical exclusions apply, which means you still can't score a deal on the Chevy Corvette or a wide range of base models like the Malibu L, Acadia 1SV, Colorado Base, and others.
But what if you already have an authorization code for GM Supplier Pricing? Fortunately, there's still time to act. That's because GM is giving those customers until August 2 to redeem their codes. That could represent one of the few ways to really get a deal considering new car prices have rapidly increased due to an inventory shortage and Chevy recently axed 0% financing on every single model it sells and started eliminating rebates as well.
We think this news could come as a shock for consumers with the Memorial Day holiday around the corner. The sad fact is that over half a dozen brands have started raising rates and hiking lease prices. Interestingly, Ford is continuing to offer a similar-sounding program called Ford Plan Pricing. While you might still be able to score a deal on a new GM vehicle going forward, odds are that you'll have to do a bit of haggling in order to get it.