After roughly two and a half months, GM has ended a popular financing deal involving 0% APR for 84 months. Based on an early analysis of June incentives that went into effect today, the changes affect Chevy, GMC, and Buick buyers and will most likely result in a substantial increase in monthly cost for consumers.
For example, a dealer incentive bulletin shows the 2020 Silverado 1500 is now eligible for 0% APR for 72 months. Back in March, the same truck qualified for 0% APR for 84 months plus a 120-day payment deferral. While the deferral is still available, it can no longer be combined with 0% APR following changes in May.
In the case of a $50,000 truck, a 7-year loan at 0% came out to $595/month before taxes & fees. With a 6-year loan, the payment ends up at $694. That equates to a $99 increase in estimated monthly payment for the exact same truck when compared with offers that were in effect just yesterday.
Today's changes also affect every single 2020 Buick and GMC model. Meanwhile, promotional financing rates from Cadillac remain relatively unchanged with a choice between a mix of cashback and either 0% APR for up to 60 months or 0.9% for 72. Fortunately, there is some good news.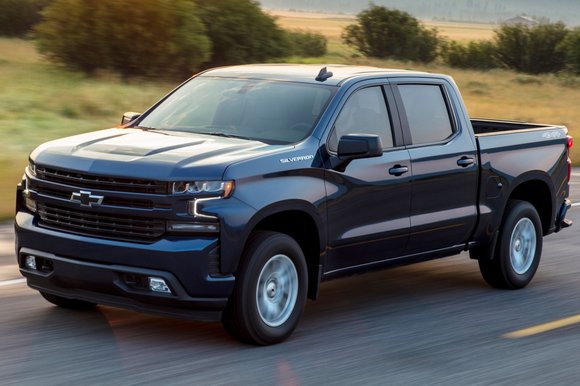 A closer look reveals that lease prices have not been adversely impacted. For example, the over-$40,000 Silverado Custom Crew Cab continues to feature a $363/month Sign & Drive deal for 39 months that has made it cheaper to lease than a Chevy Sonic and remains one of the best leases on a truck.
Having said all that, not every shopper may be affected by today's changes. Late last month, GM began allowing Silverado and Sierra buyers to freeze offers in response to a growing national truck shortage. As a result, those who already started the buying process may not be affected in the same way as a new shopper.
0% financing has gained popularity in the wake of the economic impacts of COVID-19. However, an increasing number of brands have been scaling-back offers. FCA made similar changes a month ago and early indications we've seen today suggest Hyundai has completely eliminated 84-month offers involving 0% APR.
Current offers end June 30.