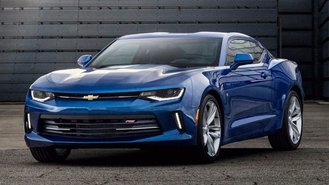 GM is turning up the heat on one of its chief competitors in a bid to increase market share for the Chevy Camaro. This month, the automaker is offering a $2,000 conquest bonus targeting current Ford Mustang owners in a bid to get them to switch brands.
So what Camaro models are eligible for the incentive? What are the offer requirements? And are there any new alternatives for Mustang owners looking to stay loyal?
Here's what you need to know.
How it works
Starting September 1, GM is offering a $2,000 bonus for current owners and lessees of any Ford Mustang toward the purchase or lease of any 2016 Chevy Camaro. Unfortunately, the 2017 Camaro— including the popular 50th Anniversary model, are not eligible under the current program.
Customers aren't required to trade-in their current vehicle to get the deal. In addition, the offer can be transferred to members of the same household. Shoppers can combine the discount with most other incentives, like a regional $1,000 bonus as well as finance and lease deals. The program is set to end Friday, September 30.
Time running out
Shoppers may want to act sooner rather than later. Inventory of remaining 2016 Camaros is beginning to run thin now that the 2017 model has increased in supply.
Based on our monthly analysis, the best deal right now is still arguably a Bonus Tag promotion on the 2016 Camaro. GM is currently offering a flat 16% discount on select 2016 inventory in stock the longest.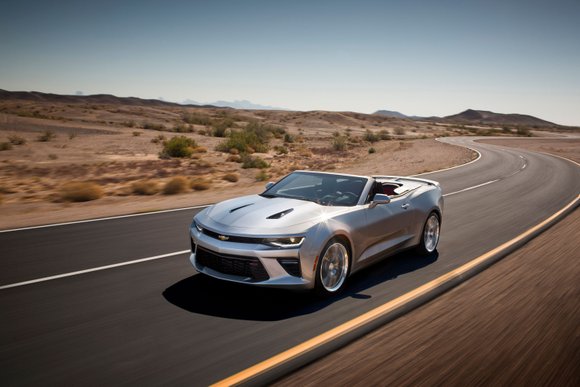 The offer equates to a $7,260 discount on a 2016 Camaro SS. Unfortunately, this is a standalone incentive— meaning shoppers will be unable to take the additional $2,000 conquest bonus this month.
If you aren't able to find a car that's eligible for this month's Bonus Tag promotion and are coming from a Mustang, this month's conquest offer is worth a look. That being said, some Mustang owners may have another option to consider.
Read our monthly deal analysis on the Camaro to see all current offers »
Counterpoint from Ford
If you aren't keen on switching brands, Ford is fighting back with an unusual $2,000 trade-in bonus this month for Mustang owners. Through November 30, the deal targets 2013 and 2014 Mustang owners coming off an expiring lease.
Interestingly, the cash can be used toward the purchase or lease of any 2016 or 2017 Ford model (excluding niche vehicles like the Focus RS and Shelby GT350). Eligible shoppers can now save up to $2,750 on a 2016 Mustang when combining the trade-in bonus with a $750 cash incentive.
Read our latest deal analysis on the Mustang »
For an easy way to find the best deals, visit the CarsDirect Deals Page for the latest deal-related news and analyses. Browse expert buying advice updated monthly on nearly 300 models for insider insights you'll only find at CarsDirect. Be sure to sign up for email alerts to have the latest deals delivered straight to your inbox.
Offers listed here are based on a resident in Southern California and may be subject to change. Most lease offers are for well-qualified buyers based on available credit and exclude tax, license, title, registration, document fees and insurance. Not all buyers may qualify. Please check with your CarsDirect Trusted Dealer to confirm details and eligibility.