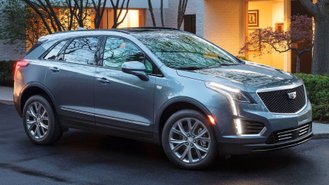 Today GM unveiled a discount for those with cars damaged by Hurricane Ian. The incentive offers up to $1,000 off the price of a new Chevy, GMC, Buick, or Cadillac car or truck for Florida residents who've experienced damage from Hurricane Ian, which continues to inflict catastrophic damage on thousands of residents.
The GM Disaster Relief Bonus Cash Program offers Floridians a $1,000 discount when buying, or $500 when leasing, a wide range of 2023 and 2022 vehicles. Most new GM models are eligible for the incentive through November 30th, and our analysis found that the main exclusion appears to be the Chevy Corvette.
This is a local program currently limited to those in the following Florida regions: Charlotte, Collier, DeSoto, Hardee, Hillsborough, Lee, Manatee, Pinellas, and Sarasota. To get the discount, residents will need to show a copy of their insurance claim form showing their car was damaged as a result of Hurricane Ian.
The fine print states that the GM Hurricane Ian car damage program can be combined with other incentives. For example, lessees of a 2017 or newer GM or non-GM car or truck may be eligible for up to a $2,500 lease incentive on the 2023 Buick Enclave SUV. Buick currently has some of the cheapest luxury car lease deals.
While $500 to $1,000 may seem relatively small, GM's hurricane car replacement discount could be worth taking advantage of. So far, GM appears to be the first major automaker to introduce a disaster relief program for Hurricane Ian. In the past, we've seen similar incentives from companies like Ford and Chrysler as well.