GM has ramped up deals on two of its outgoing pickups, the 2019 Chevy Silverado 1500 LD and GMC Sierra 1500 Limited. Dealer bulletins reveal both trucks now feature an offer we seldom see— 0% APR financing for 84 months. The national promo was introduced this past Saturday and is set to run through July 1.
While discounts have improved on the all-new Silverado and Sierra, this marks one of the best deals to date on the previous generation. Previously, 7-year interest-free financing was a regional deal limited to areas like the Northeast. Now, the deal can be had everywhere across the U.S.
According to Chevy's website, the alternative for the Silverado LD is a $3,500 cash allowance. However, our analysis finds that most consumers may find 0% financing to be a considerably better deal when comparing overall costs. Here's a look at what that looks like.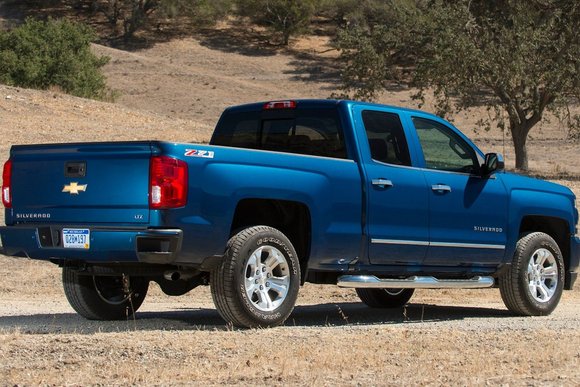 With a $45,000 truck and $0 down, financing at 0% would equate to a total cost of $45,000 and a payment of $536/month before taxes & fees. With the $3,500 discount and an interest rate of 6%, the cost would be $50,925 with a payment of $606/month.
That's a nearly $6,000 advantage in favor of 0% financing. That said, we think it's worth noting that the Silverado LD and Sierra Limited aren't offered in as many configurations as the latest version. Both are sold only as Double Cabs and better-equipped trims like the High Country and Denali aren't available.
Shoppers should also be aware that choosing the redesigned Silverado or Sierra gets you access to some pretty good deals right now, like Supplier Pricing and 0% financing for 72 months. Just earlier this month, GM introduced an unadvertised discount worth up to $2,000 to help dealers lower prices.
Finally, updated technology like the Silverado's upcoming 3-liter turbodiesel could make for a compelling reason to wait for the newest truck. Having said all that, those who would be completely satisfied with an LD or Limited may find it a stellar time to buy.